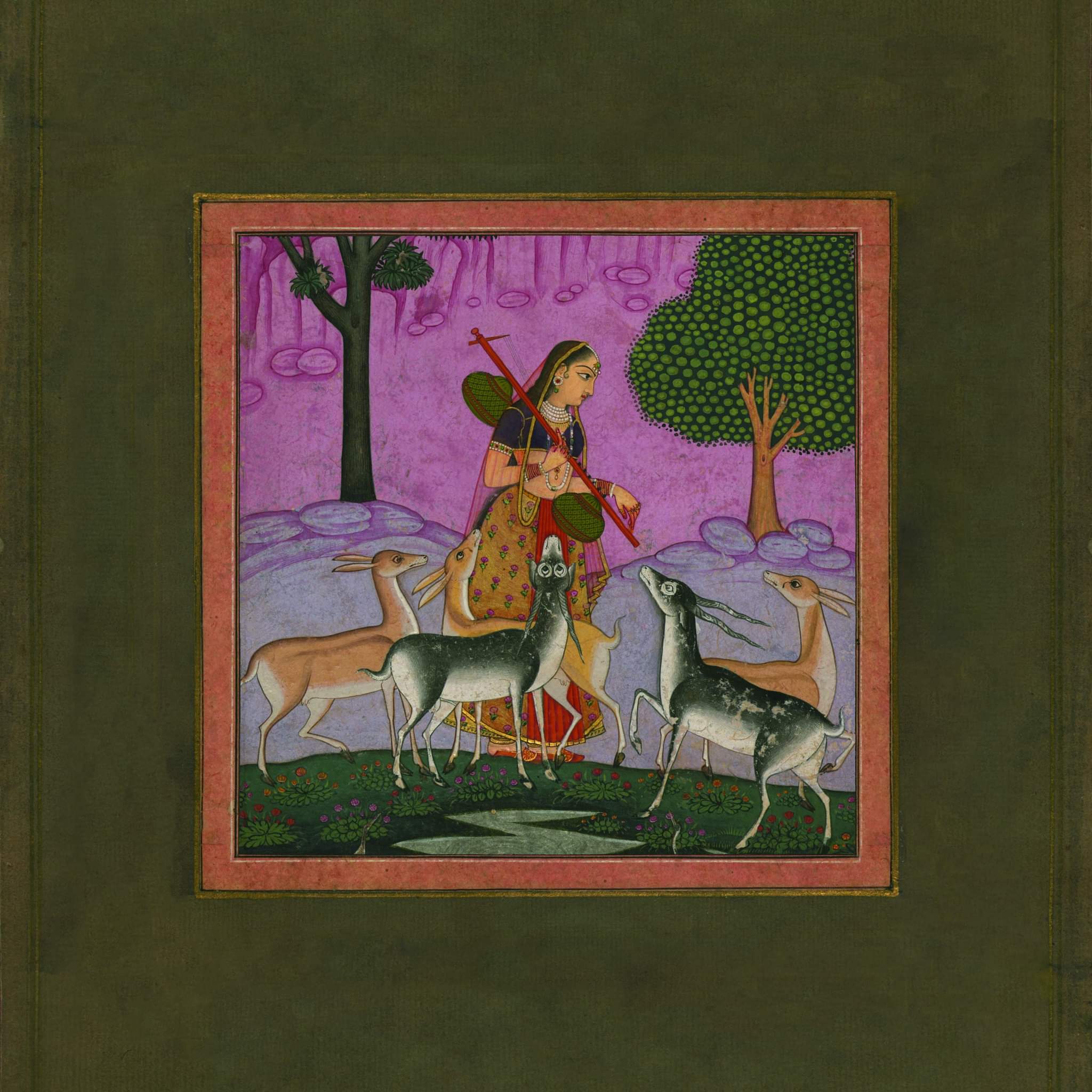 Listen on Mixcloud / ascolta la puntata.
Playlist
MD AFTER HUSSAIN & PAQ, The Whole Day Slipped Away (Helay Khelay Moner Anonde Din Furailo – Intro), Matir Gaan (Songs Of The Earth) (Hive Mind Records)
MASTER MUSICIANS OF JAJOUKA LED BY BACHIR ATTAR, Dancing Under the Moon, Dancing Under the Moon (Glitterbeat Records)
EL KHAT, Ma'afan, Aalbat Alawi Op.99 (Glitterbeat)
RAJA KIRIK, Barongan III, Rampokan (Yes No Wave Music)
ERIC COPELAND, Call Me Jose, Spiral Stairs (les albums claus)
HEAVEE, Eyes On The Horizon, Audio Assault (Hyperdub)
LUCA SIGURTÀ, Freebo, Propoli Kiss (Suoni Possibili Records)
OKSANA LINDE, Viaje hacia la luz, Aquatic And Other Worlds (Buh Records)
JOYFULTALK, Take It To The Grave, Familiar Science (Constellation)
CARATE URIO ORCHESTRA, A tear fell from the forlorn sky, Cosmos (Klein)
KURT VILE, Mount Airy Hill (Way Gone), Watch My Moves (Verve)
ŠIROM, Grazes, Wrinkles, Drifts Into Sleep, The Liquified Throne of Simplicity (Glitterbeat/tak:til)
KEE AVIL, Gone Again, Crease (Constellation)
TOMASZ BEDNARCZYK, A Man With a Bagpipe, Windy Weather Always Makes Me Think Of You (12K)
Pangea
Pangea è un continuum spazio-musicale, una serie di derive psicogeografiche musicali in costante mutazione, le cui traiettorie ed excursus vengono di volta in volta determinati dalla collocazione delle tessere del domino che compongono il percorso. A Pangea piace ricreare ambienti sonori stranianti e inviare spedizioni di esploratori trainati da cani da slitta da un capo all'altro dell'orbe terracqueo. Pangea è suono che puoi seguire con gli occhi e per questo crede molto nelle nuove geografie. Pangea adora giocare soprattutto con le novità discografiche, poiché nella sua più intima essenza vi è un inappagabile anelito di futuro, di altrove e di inaudito, ma non disdegna incursioni e retrospezioni nei meandri più reconditi della Storia.
Pangea è ideata, curata e condotta da Alarico Mantovani. Nasce come programma radiofonico di Radio Città del Capo nel 2014. Ora è diventata quattordicinale e viene trasmessa in streaming un martedì sì e un martedì no su
Fango Radio
 con orario 18 – 19:30 (adottato a inizio 2022).