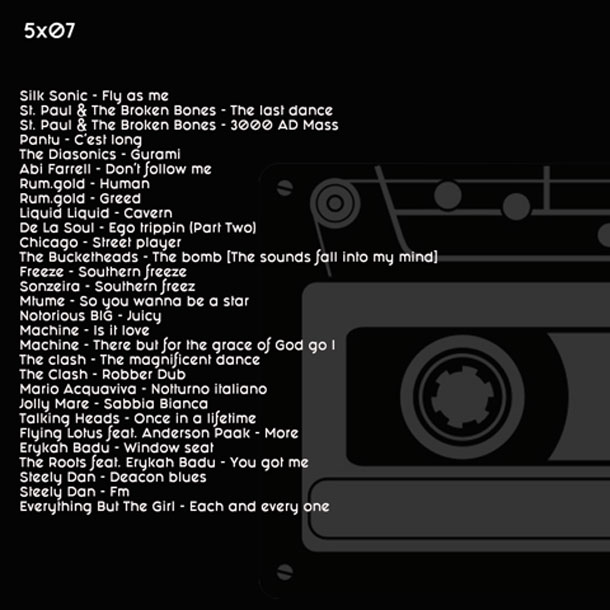 Puntata in vinile dedicata a: Rare Grooves, Acid Jazz, Pop italiano e sperimentazioni Funk. Con un ospite in studio.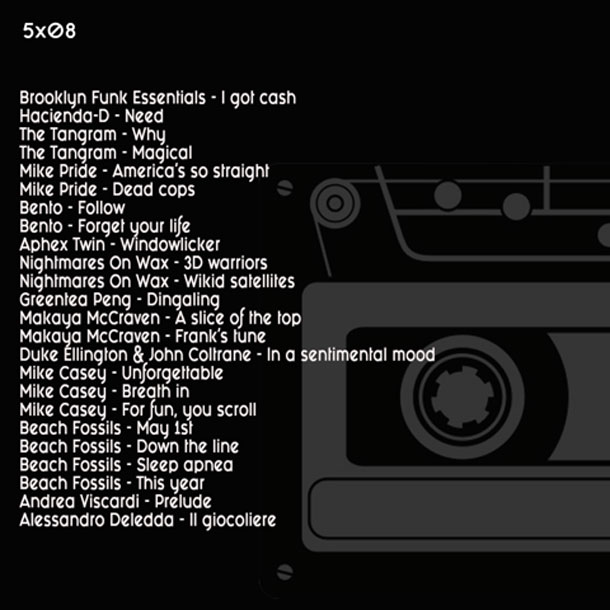 Episodio 8: gli eroi del punk Millions Of Dead Cops rivisti in chiave Jazz, l'intervista ai Tangram per il loro bellissimo disco d'esordio, il nuovo singolo di Hacienda-D, novità discografiche e una parte dedicata alle canzoni per pianoforte.
To Tape
To Tape è un programma radiofonico condotto da Renato Failla ogni lunedì alle 22 in Fm e streaming su Radio CRT: un programma sulla musica nuova italiana e straniera, senza distinzioni di genere, sul nostro presente e sul futuro del mondo.
Le chiacchiere, gli ospiti in studio, le interviste, gli showcase. Tutto ciò che suona bene, forte, vivo finisce dentro To Tape.