SIMON BALESTRAZZI, The Sky Is Full Of Kytes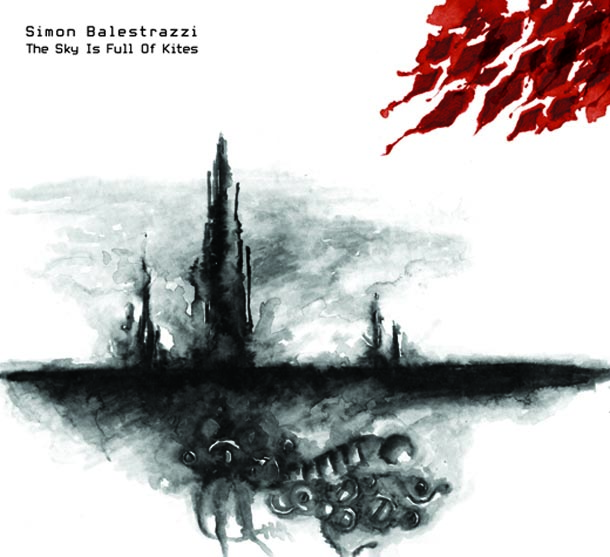 Non ci sono dati, ma si può pensare che Simon Balestrazzi sia conosciuto per il suo lavoro sotto la sigla T.A.C. e con Kirlian Camera, quindi seguito soprattutto da chi in ambito gothic ascolta industrial. Si parla di un percorso ormai trentennale, il cui valore è riconosciuto ancora oggi, basta pensare che il primo album dei T.A.C. (1981) è stato ristampato l'anno scorso da Sometimes Records. Balestrazzi, però, ha oltrepassato le barriere di genere, visto che ha instaurato molte collaborazioni eterogenee e ha realizzato lavori per la danza, il teatro e la televisione. Si tratta di uno sviluppo del proprio sound originario per certi versi collegabile a quello di artisti come Brian "Lustmord" Williams, Graeme "SPK" Revell o Darrin "Shinjuku Thief" Verhagen. The Sky Is Full Of Kytes, in uscita per Boring Machines, fa la sua parte nell'allargare l'audience, dato che qui uno ci può anche trovare le origini di Balestrazzi, ma è messo di fronte a tre tracce – molto buone – che rendono difficili le solite classificazioni e attraversano varie epoche. Parecchi suoni sono assai potenti e scabri, probabilmente perché le "sorgenti" adoperate (e percosse) sono oggetti reali registrati e poco filtrati, un po' come se si stesse facendo della musica concreta, ma con in mente le sue filiazioni noise, la loro visceralità e immediatezza. Certe volte, dunque, sembra di essere agli albori di quella che sarà la musica elettronica, altre potremmo trovarci nei Novanta e avere nello stereo i Contrastate, mentre nella title-track (ma non solo, volendo) certi frangenti potrebbero condurre ai "nostalgici elettronici" odierni, anche se più banalmente Simon ha un bagaglio di esperienze proprio, che i più giovani possono casomai ricostruire/rileggere. Questione di età, di corsi e ricorsi storici e – d'accordo – anche sensibilità affini: quando nel 2007 è uscito Stealth di Scorn, a quindici anni dall'esordio Vae Solis, qualcuno ha comunque parlato di dubstep.
P.S.: artwork a cura di Daniele Serra, metà dei Medusa's Spell, disgraziatamente spariti dopo un disco prodotto nel 2008 da Balestrazzi stesso.
Tracklist
01. Under Pressure
02. Persistence Of Memory
03. The Sky Is Full Of Kites