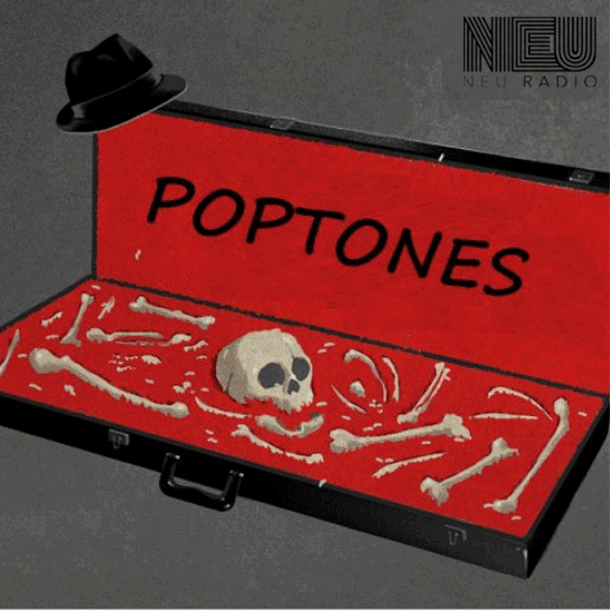 Anche nella seconda puntata di Poptones vengono proposte soprattutto novità discografiche nel settore garage-punk, power-pop e post-punk, sempre in un ambito dove passato e presente si intersecano in un insieme omogeneo e al tempo stesso in continua trasformazione.
Playlist
Blue Orchids – Deep state
Spear of Destiny – Roof of the world
Black Box Recorder – Ideal home
Lucid Dream – Zenith (pt.1 and 2)
Jacco Gardner – Levania
Mystic Braves – Shades of grey
Allah-Las – Fish in the sand
Jack Oblivian and the Sheiks – Remake/Remodel
Reigning Sound – My my
Peawees – Walking through my hell
Night Beats – One thing
Smokescreens – Jolly Jane
Business of Dreams – Naive scenes
TC&I – Scatter me
XTC – I'd like that
Poptones
Poptones nasce e si sviluppa utilizzando come base i Sixties: partendo dal soul della Motown, passando dal garage-beat fino ad arrivare al freakbeat, alla psichedelia e al folk-rock, questo decennio ha influenzato anche quello successivo con la prima elettronica, l'hard-rock, il power-pop, fino ad arrivare al punk, alla new wave e al post-punk, generi che sfociano negli anni Ottanta, decennio nel quale tutto viene di nuovo assimilato e rivisitato. Poptones cerca quindi di offrire una piccola ma significativa panoramica su quanto di più interessante si muova nel panorama musicale che, in modo diretto o indiretto, abbia legami con il passato. Proprio per sottolineare questa continuità nel tempo, la rubrica tratta periodicamente puntate speciali dedicate a scene o movimenti musicali di particolare interesse.