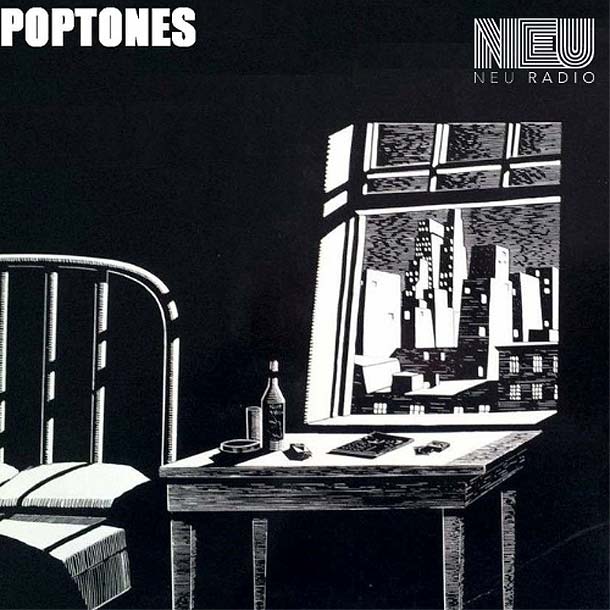 Nella prima puntata di Poptones, Gabriele Savioli si focalizza su uscite made in UK e USA dalle sonorità prettamente legate ai Sixties, con uno sguardo particolare per i lavori solisti di chi proviene/proveniva da band già affermate.
Playlist
Graham Day & The Forefathers – Emmaretta
Spitfires – Remains The Same
Coral – Strangers In The hollow
Hugh Cornwell – Bilko
Miles Kane – Cry On My Guitar
Ferro Solo – He Spies
Jon Spencer – Overload
Mudhoney – Kill Yourself Live
Sweet Knives – Won't You Stop
Molochs – Flowers In The Spring
X – The Have Nots
Moon Duo – Jukebox Baby
KVB – On My Skin
Buzzcocks – I Don't Mind
Poptones
Poptones nasce e si sviluppa utilizzando come base i Sixties: partendo dal soul della Motown, passando dal garage-beat fino ad arrivare al freakbeat, alla psichedelia e al folk-rock, questo decennio ha influenzato anche quello successivo con la prima elettronica, l'hard-rock, il power-pop, fino ad arrivare al punk, alla new wave e al post-punk, generi che sfociano negli anni Ottanta, decennio nel quale tutto viene di nuovo assimilato e rivisitato. Poptones cerca quindi di offrire una piccola ma significativa panoramica su quanto di più interessante si muova nel panorama musicale che, in modo diretto o indiretto, abbia legami con il passato. Proprio per sottolineare questa continuità nel tempo, la rubrica tratta periodicamente puntate speciali dedicate a scene o movimenti musicali di particolare interesse.