POISON IDEA, The Fatal Erection Years 1983 – 1986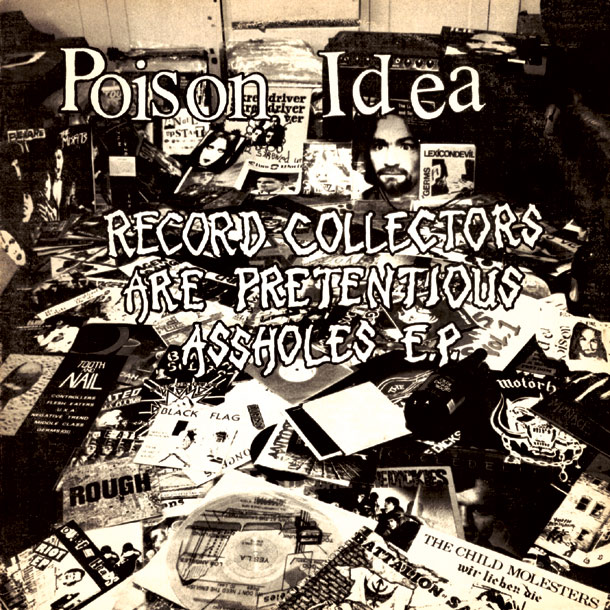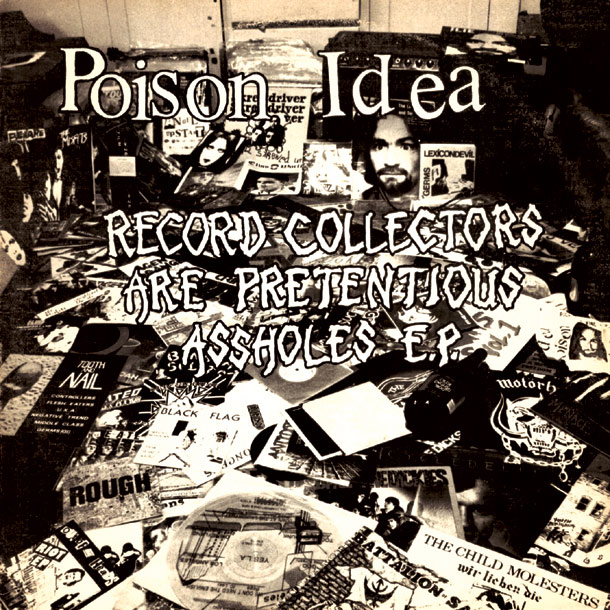 Poison Idea su Fatal Erection, ovverosia Pick Your King e Record Collectors Are Pretentious Assholes, più una manciata di brani apparsi su compilation e un live del 1983… Riassunto esaurito, messa finita, andate in pace.
Se le due portate principali sono già state oggetto di varie ristampe e tuttora facilmente reperibili, almeno su cd o magari all'interno di raccolte come quella realizzata nel 2000 dalla Taang!, i brani presenti su compilation e il live di ben diciannove brani, oltre al cicciosissimo booklet apribile a poster e con note introduttive di Jerry A, fanno di questo The Fatal Erection Years un oggettino niente male e su cui investire qualche soldo a cuor leggero, magari in accoppiata con la precedente ristampa di Darby Crash Rides Again più bonus, sempre su Southern Lord, sempre su licenza TKO (che ne cura le versioni in vinile).
Per i pochi che, maxima culpa, non conoscano ancora i soggetti in questione, oltre a una nottata di veglia flagellandosi di fronte all'icona di sua santità Pig Champion, basti sapere che questo è l'hardcore a lettere maiuscole, musica ruvida e di pancia, un pugno allo stomaco che nei primi Ottanta era socialmente inaccettabile, figurarsi pensare a farne un trend su cui investire da parte delle major. Di più: all'interno della già concitata e aggressiva famiglia hardcore i Poison Idea hanno sempre rappresentato i figli ribelli, una sorta di mina vagante e fuori controllo, davvero ben poco disposta a venire a patti con i dettami di qual si voglia "scena". Del resto venivano da Portland, erano tagliati fuori dai grandi centri come la California (Orange County, Oxnard, Venice…), New York, Boston o Washington, si ispiravano a gente poco raccomandabile come i Germs, non erano certo role model e, cosa ben più importante, se ne sbattevano il cazzo alla grande. Davvero serve dire altro?
Come si diceva qualche riga sopra, la messa è finita…
Pick Your King:
 1. Think Twice
2. It's An Action
3. This Thing Called Progress
4. InMy Headache
5. Underage
6. Self Abuse
7. Cult Band
8. Last One
9. Pure Hate
10. Castration
11. (I Hate) Reggae
12. Give It Up
13. Think Fast
 Record Collectors Are Pretentious Assholes:
 14. A.A.
15. Legalize Freedom
16. Cold Comfort
17. Thorn In My Side
18. Rubber Husband
19. Rich Get Richer
20. Don't Like It Here
21. Time To Go
 Compilation Tracks:
22. Laughing Boy
23. Typical
24. Die On Your Knees
25. I Got A Right
Live At The Met,Portland1983:
26. Dance Of Rage Live 83
27. This Thing Called Progress Live 83
28. InMy Headache Live 83
29. Self Abuse Live 83
30. Slam Dance Jam Live 83
31. It's An Action Live 83
32. Think Fast Live 83
33. Think Twice Live 83
34. Come Out Fighting Live 83
35. Castration Live 83
36. M.I.A. Live 83
37. Pure Hate Live 83
38. My Hard-On Withers In Your Face Live 83
39. Underage Live 83
40. Give It Up Live 83
41. Bounce The Rubble Live 83
42. All Right Live 83
43. Louie Louie Live 83
44. (I Hate) Reggae Live 83
45. Marked For Life Live 83