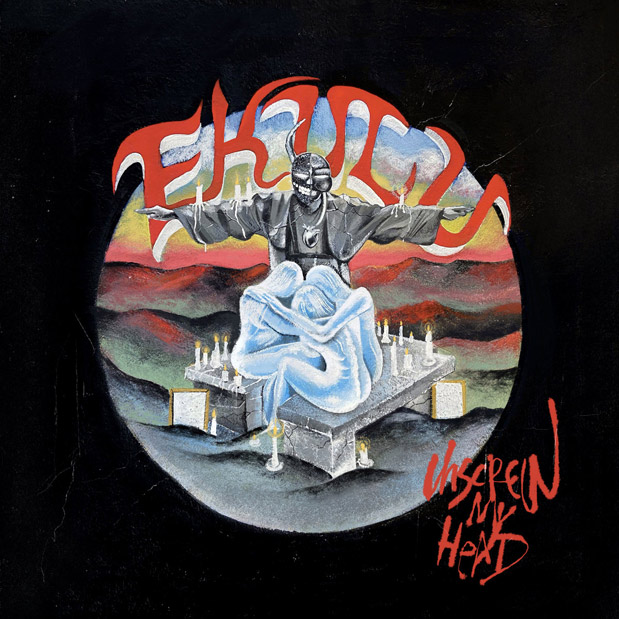 Finalmente si torna in diretta dalla radio. Tra i nomi nuovi oggi segnaliamo i newyorkesi Ekulu. Spazio anche alla ristampa dei Cerebral Disfunction uscita per la End Of Silence.
Playlist
MOVIN' TARGET "deception"
TIMES OF DESPERATION "the blood is on your hands"
BLOOD SERMON "fucking mess"
DEAD HEAT "world at war"
EKULU "proven wrong"
SELF INFLICTED DEATH SENTENCE "counterfeit"
DEFICIT "paranoia"/"uphill"
SPECIAL BRANCH "lethal force"/"blueshirt victim"
CEREBRAL DISFUNCTION "infective influence"/"slide on the vomit"
MORBID BREATH "ancient beasts"
OLDSKULL "murky waters"
NOISE ATTACK!
NOISE ATTACK! è una trasmissione dedicata all'hardcore e al metal più estremo, che dà voce a quanto di nuovo emerge dall'underground di tutto il mondo e alle sue band, che presentano le loro ultime uscite. Conduce Stefano "Bocha" Barbieri, attivo in radio dal 1998.
NOISE ATTACK!
è in onda tutti i lunedì a partire dalle 23 fino alle 24 sulle frequenze di Radio Città Fujiko di Bologna, in streaming e con la app della radio.