Night Shift, puntata 208 (Tacita)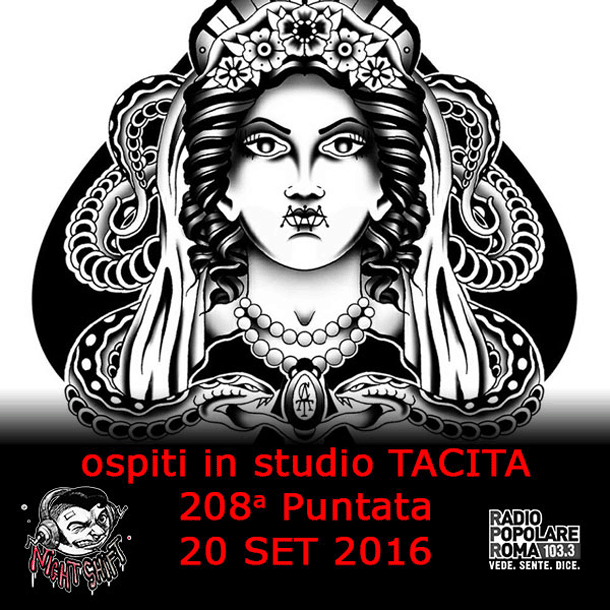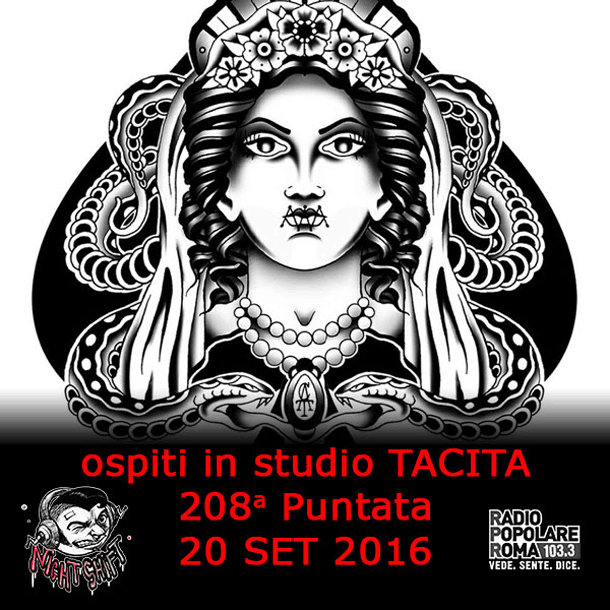 Tacita è un mix di esperienze e forze fresche, di chi più e chi meno ha fatto e fa parte di questo mondo che è il punk a Roma. Abbiamo trascorso con loro questo martedì sera tra musica e risate nel consueto stile di Night Shift.
Playlist
01. Last Gang in Town – The Clash
02. Tacita – Tacita
03. New Direction – Gorilla Biscuits
04. I Was Wrong – Social Distortion
05. Colpevole – Tacita
06. Crucified – Agnostic Front
07. Sangre por Sangre – Non Servium
08. Lacrime E Sangue – Tacita
09. Love Me Forever – Motörhead
10. Jah War – Ruts
11. Questa Notte – Tacita
12. Banditi – Erode
13. Against The Grain – Bad Religion
14. Nulla Ho – Tacita
15. Ghetto Chic – Colle der Fomento
16. Come ghiaccio – Roll Call
17. Palestina – Tacita
18. Scenderemo Nelle Strade – Cosa Nostra
19. Lionheart – Lion's Law
Night Shift
In onda ogni martedì a partire dalle 22:30 sui 103.3 FM di Radio Popolare Roma e in streaming su
radiopopolareroma.it
.
Contenitore musicale notturno che punta alla messa in circolo delle sonorità meno diffuse nell'etere romano. Grande attenzione è rivolta alle band underground nostrane, che vengono invitate a raccontarsi proponendo la loro musica e quella delle loro origini.