WHISKEY FÜNERAL, Whiskey Füneral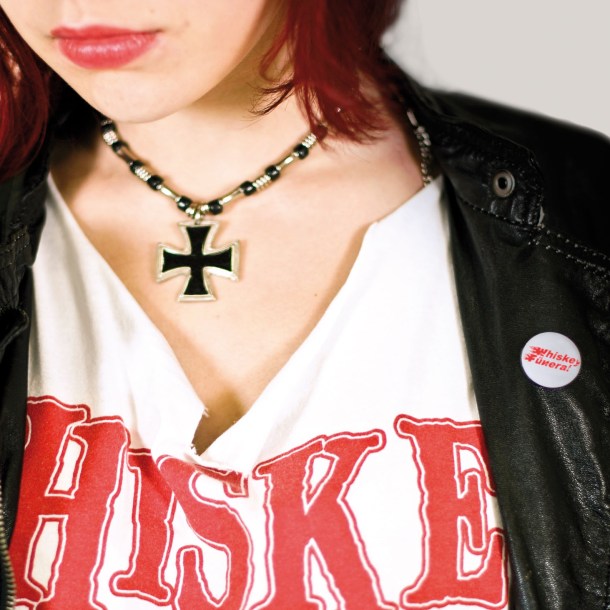 Peccato che ci abbiano già pensato Iggy & The Stooges nel 1973 a chiamare il loro terzo disco Raw Power, altrimenti sarebbe stato il nome perfetto per il debutto dei toscani Whiskey Füneral, dediti a una musica che in certi momenti della vita di molti è necessaria più dell'ossigeno. Rock & roll? No, di più. Un concentrato di Hellacopters (quelli di Supershitty To The Max!), Turbonegro e Dead Boys. Street, quindi, lercio punk e una bella strizzata di hard & heavy suonato a volumi indecenti. Se mi chiedessero di classificare il genere, rock & raw sarebbe la mia risposta.
Ricordate la frase "tu resistere non puoi" della pubblicità delle Fruit Joy? Mi è venuta in mente appena è partita "Higgins And The Dobermanns" e indemoniato ho alzato il volume fino a far muovere le tende della finestra. Ai Whiskey Füneral non si resiste, ve l'assicuro, a meno che i vostri gusti musicali non contemplino moscerie pseudo-artistiche o pezzi che non partono prima di una intro di un quarto d'ora. In quel quarto d'ora i Whiskey Füneral sono a metà strada, non hanno più una goccia di sudore e Malex ha già iniziato a sputare sangue sul microfono mentre Zana e Toty hanno reso i manici delle chitarre incandescenti come sciabole al sole. Per non parlare di Massi al basso e Nick Firework on drums, veri schiacciasassi.
Il bello dei Whiskey Füneral è che lo capite subito se fanno per voi oppure no. Non servono ascolti supplementari, non dovrete bloccare il disco a metà devastati dalla noia come a volte capita con band tecnicamente più preparate, ma prive di feeling e spontaneità. Qui c'è benzina a sufficienza per far saltare in aria un palazzo intero e forse non serve neanche quella, visto che vi basterà aprire la finestra mentre sferragliano "Bargirl" e "Donkey Punch" per demolire i vetri del poveraccio che vi sta di fronte.
Tracklist 
01. Higgins And The Dobermanns
02. Bargirl
03. Something Else
04. She
05. Funeral Blues 36
06. Donkey Punch
07. Never Never
08. Junkie White Trash
09. Bed Is My Friend