NIX OLIMPICA, The Best Time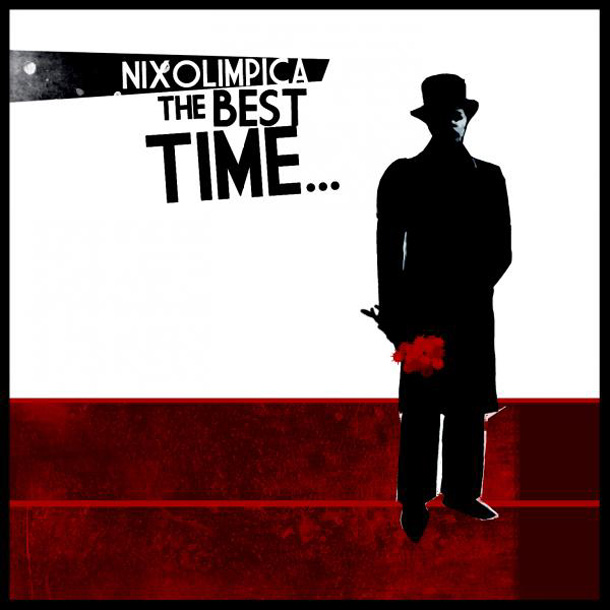 Dal 1994 i Nix Olimpica ne hanno fatta di strada. Dopo i primi chilometri su sterrato, hanno infilato la giusta arteria dove il suono di clacson e motori diesel in lontananza era in realtà la voce che dice che finalmente ce l'hai fatta. Finalmente sei arrivato a destinazione. Puoi aprire lo sportello, scendere dalla macchina, posare i palmi sul cofano bollente e pensare com'eri ingenuo prima di metterti in viaggio e quanti calli dovrai ancora sopportare per ribadire a chi non ci crede che la tua band ce l'ha fatta. La tua band è matura e non ha nulla da invidiare alle solide realtà del rock italiano contemporaneo.
Parlare di The Best Time, nuovo disco di Frenz (voce e chitarre), Pelle (cori e chitarre), Kallagan (basso) e Max Pietra (batteria) significa parlare di rock duro, grunge, stoner e viscerale attitudine per un genere che non lo suoni se non lo senti prudere sotto pelle. O forse non lo suoni per il semplice fatto che in Italia certa roba non va, sommersa com'è da immondizia che i media ancora si ostinano a classificare rock.
Dodici tracce, dunque. Dodici calci in bocca di quelli che fanno sanguinare e ridere senza ritegno. Brani che anestetizzano ogni dolore, bombe ansiolitiche che danno profonda dipendenza fisica. Per quanto mi riguarda i nervi potete anche strapparmeli dalla carne finché c'è chi conserva l'energia di suonare con la strafottenza sprigionata da canzoni come "Rolling Sumo" e "Free Floating".
La scelta dei Nix Olimpica di incidere testi in inglese e in italiano è un ottimo sistema per rendere più accessibile il messaggio di una musica altamente infiammabile. "Le Piume", "Mondo Invisibile" e "Spremuta" sono veri e propri canti di ribellione, disagio e pressante esigenza di gridare concetti cari a band storiche quali Nirvana, Soundgarden, Green River e Temple Of The Dog. Per uscire di qua la mia pelle deve essere libera canta Frenz. E per tutta la durata di The Best Time si ha davvero l'impressione di non avere catene. La pelle non è più contenitore di emozioni, ma lacerandosi permette ai turbamenti di scorrere come veleno. I Nix Olimpica hanno provocato lo strappo, adesso sta a voi asciugare il sangue e medicare le ferite.
Tracklist
 01. Rolling Sumo
02. Free Floating
03. Read The Instructions
04. Le Piume
05. Face In The Space
06. Wanted
07. On Awaking
08. Atomic Desert
09. Best Time
10. Ston 10
11. Mondo Invisibile
12. Spremuta