UBIK, Anything You Don't See Will Come Back To Haunt You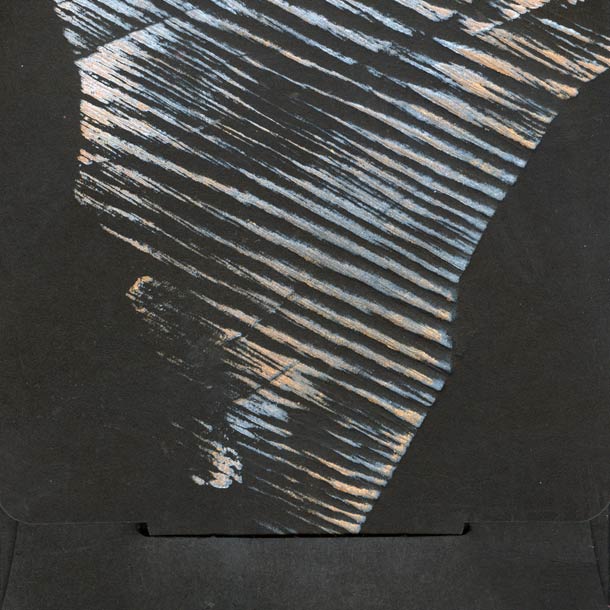 Marco Bonini, romano, è già passato da queste parti con Ubik (la cassetta Frostbitten) e ACRE, in più è uno dei curatori del Terracava, ma anche di Muradisuono. Ubik è uno dei suoi progetti principali e finisce questa volta sul catalogo Fratto9, etichetta sempre ineccepibile quando si tratta di muoversi tra ambient e rumore (Luminance Ratio, Sigurtà, Boccardi…). His work is based on real-time digitalization of guitar sounds, textures and warm drones, dice la presentazione, dunque la metodologia non è cambiata: chitarra (e altro) come sorgente sonora, passaggio per un laptop, non so quanto ancora "randomico", ma sicuramente destrutturato e nebbioso. Del resto non credo serva precisare che "chitarra più laptop" o comunque "suono della chitarra piegato in chiave drone" siano territori ampiamente coltivati negli ultimi anni, con risultati spesso meravigliosi. Questo, d'altro canto, rende difficile creare specie nuove, che nessuno ha mai visto (solo la parola "haunt" nel titolo del disco già apre un mondo di riferimenti musicali molto frequentato). Certo è che sia la prima traccia ("Aimlessly Spores"), sia l'ultima ("Grains Of Ataraxy") aprono spazi immensi e hanno una potenza non inferiore a quella dell'ultimo Lawrence English, mentre le due centrali sembrano rispondere più a una poetica dell'indefinito e del vago (anche se secondo me Leopardi ascoltava solo funeral doom), in qualche modo più kranky-ana.
Per rovesciare il tormentone: non benissimo, ma bene.