SIMON BALESTRAZZI, Ghost Systems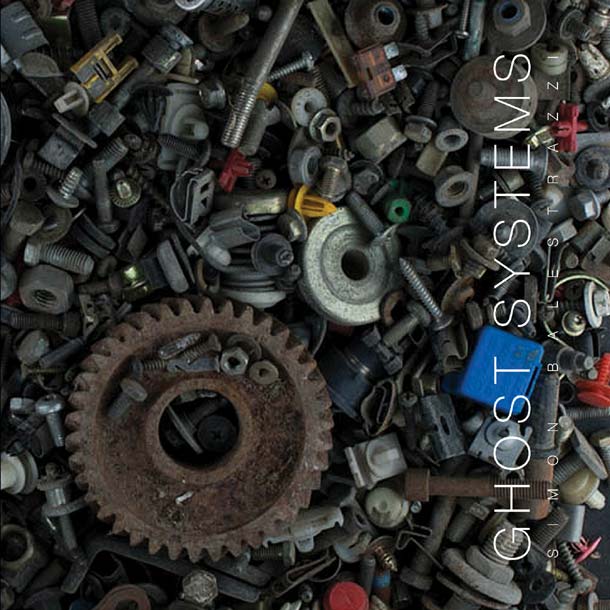 Simon Balestrazzi pubblica il suo secondo lavoro per Azoth, che è l'etichetta da lui stesso fondata. Ghost Systems è diverso dal precedente Asymmetric Warfare, ma questa non è una sorpresa: Balestrazzi cerca di continuo nuove possibilità e collaborazioni. La complessità dell'uomo si vede anche osservando un singolo disco: qui prende le mosse da ricordi personali, Discreet Music di Eno e "Folio And Four Systems" di Earle Brown, dunque ci sono più livelli di lettura, come capita con certi libri: ci si può divertire solo grazie alla storia principale come si possono indagare a fondo i sottotesti voluti dallo scrittore. A questo giro mi appassiona di più l'esito finale, dato che per me Brown è troppo difficile, dunque mi limito a prendere atto che nella creazione delle tracce siano state manipolate registrazioni di "Folio And Four Systems" e sia stato introdotto un elemento di alea, ma se ci pensiamo anche Eno stesso cercava di rimettere in discussione la centralità dell'autore. Alla fine, comunque, Ghost Systems sembra sovvertire le premesse nel mantenere una sua identità: disteso, meditativo, sottilmente cupo. I suoni vengono espansi e allungati, così che intorno a chi ascolta si forma uno spazio grande e in penombra, mentre i field recordings diventano appigli per suggerirci che ad abitare questo spazio sia un'anima in pena. Balestrazzi, del resto, racconta che questo lavoro nasce da un periodo passato in solitudine in una vecchia casa di famiglia e dunque questa può essere "semplicemente" musica per isolarci e affrontare faccia a faccia il nostro passato (e potrebbe non essere piacevole).
P.S.: sono stato bravo, non ho mai scritto dark ambient, altrimenti c'era il rischio di associare quest'album a: Lustmord, corvi, monaci salmodianti, linee tristi di synth, campane a morto, Satana… Se il genere piace, però, si può usare Ghost Systems come pietra di paragone e vedere se altri riescono a lavorare così sulle atmosfere, basandosi sul suono "puro", senza cliché.