Screamo, Baby, Screamo! Fire Team Charlie e Sugartown Cabaret
Ecco due dischi perfetti per chi avesse l'età, o anche solo la voglia, di farsi un giro nelle brumose lande del passato, altezza primi Novanta HC.
Ce li offre la piccola e meritoria Moment Of Collapse da Amburgo, votata al multiforme sound del post-hardcore, big bang portentoso da cui hanno preso vita le varie costellazioni a nome emocore, metalcore e aggro-punk, tanto per andarci con estrema sintesi.
Con l'antologia di quanto fatto in vita tra il 2004 ed il 2008, i Fire Team Charlie, da Houston, ci trasportano come per magia in quei pomeriggi passati in camera ad urlare a squarciagola angosce, tormenti interiori e sfighe varie assieme ai Drive Like Jehu o a qualche altra band del giro Gravity/Ebullition, in pieno subbuglio emotivo ma con l'indice ancora pronto a svettare verso il controsoffitto al momento del chorus. Caoticità strutturale e spasmi da scuola, San Diego quindi, ma anche passaggi più ombrosi e meditativi, con arpeggio e rullante secco brevettati a Louisville ("Golden Dragon", "Best Christmas Ever"); poi, come tradizione comanda, spunta pure l'affondo polemico verso la scena ("PC Punks Fuck Off"). L'ultima traccia è una cover dei Rites of Spring, l'Origine di tutto ciò di cui vado cianciando: i santini di Picciotto e Canty sentitamente ringraziano.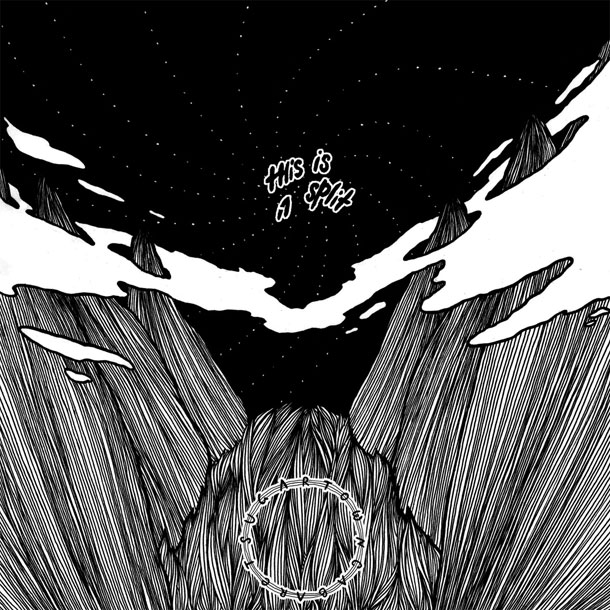 Gli Sugartown Cabaret vengono invece dalla Francia e ci portano in dono un bel 10"con due pezzi e bella stampa sul lato B: le acque in cui navigano sono pressoché le stesse dei loro labelmates, linee di chitarra svettanti e tanto pathos, con una voce che però mi pare riesca a spiccare dalla media del genere. Riascoltando questi dischi, e quelli che li hanno ispirati, sorprende non poco come lo svolgersi della storia abbia portato l'emo a ciò per cui generalmente s'intende adesso. Misteri insondabili.
Insomma, bei lavori, sicuramente fissati in un momento storico preciso, ma interessanti proprio per questo. Per chi sa.
Tracklist Discography 2004 – 2008 (Fire Team Charlie):
01. Reflections of a Heartless Man
02. …So Now He Trudges.
03. ALight That Darkens The Sun
04. Poisons Disguised As Potions
05. PC Punks Fuck Off
06. The Battle Of Marathon
07. Golden Dragon
08. Hay Shortage
09. Best Christmas Ever
10. Mind Implosion
11. Emotional Cannibalism
12. Flag Draped Coffin
13. Captain Fantastic And Boris The Heavy Metal Kid
14. Someday We'll Look Back
15. Theme
Tracklist This Is A Split (Sugartown Cabaret)
01. The Lodger
02. Two Days Only