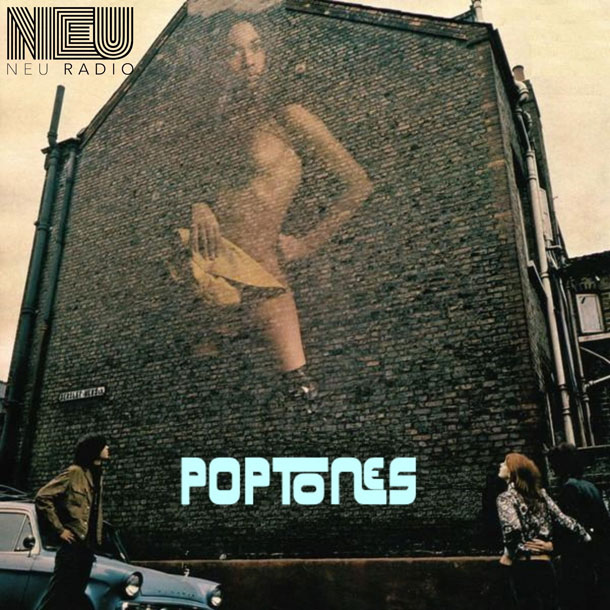 La puntata n. 61 di Poptones è un riepilogo dei titoli più interessanti usciti negli anni '60, ristampati nel 2020.
Playlist
The Beau Brummels – Just A Little
Apple – Photograph
Creation – Painter Man
Box Tops – The Letter
Love – Always Seen Your Face
The Electric Prunes – Hideway
The Yardbirds – He'll Always There
Idle Race – Mrs. Ward
Jason Crest – A Place In The Sun
Kak – Lemonade Kid
The Bonniwell Music Machine – Discrepancy
The Sonics – Boss Hoss
The Sonics – Don't Be Afraid Of The Dark
The Animated Egg – A Love Built In The Sand
Creedence Clearwater Revival – Graveyard Train
Poptones
Poptones nasce e si sviluppa utilizzando come base i Sixties: partendo dal soul della Motown, passando dal garage-beat fino ad arrivare al freakbeat, alla psichedelia e al folk-rock, questo decennio ha influenzato anche quello successivo con la prima elettronica, l'hard-rock, il power-pop, fino ad arrivare al punk, alla new wave e al post-punk, generi che sfociano negli anni Ottanta, decennio nel quale tutto viene di nuovo assimilato e rivisitato. Poptones cerca quindi di offrire una piccola ma significativa panoramica su quanto di più interessante si muova nel panorama musicale che, in modo diretto o indiretto, abbia legami con il passato. Proprio per sottolineare questa continuità nel tempo, la rubrica tratta periodicamente puntate speciali dedicate a scene o movimenti musicali di particolare interesse.