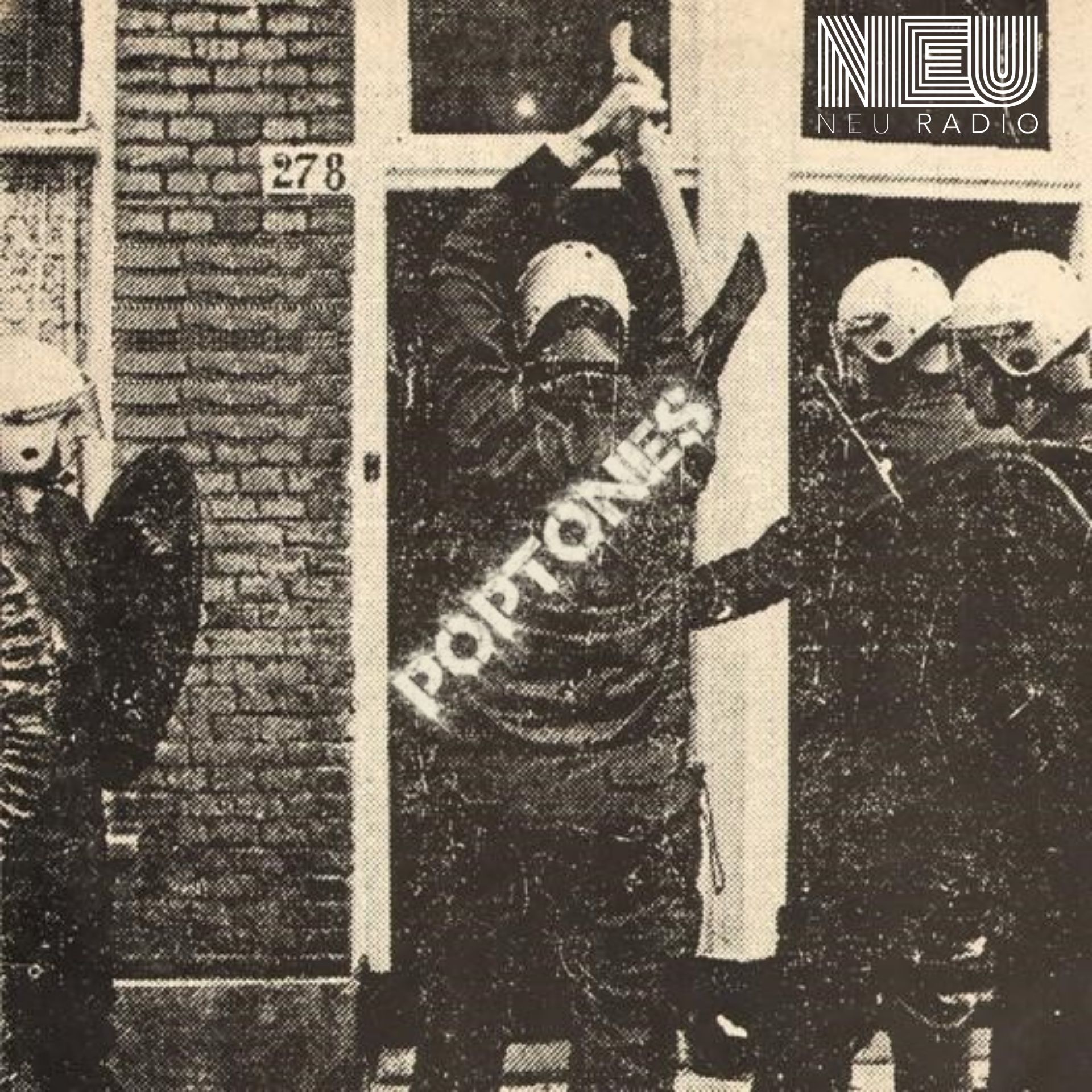 Puntata n. 52 di Poptones, nella quale Gabriele Savioli presenta alcune nuove uscite, insieme a qualche ristampa, di gruppi accomunabili al punk, in tutte le sue accezioni.
Playlist
X – Free
X – Star Chambered
Redd Kross – Cover Band
The Raunch Hands – Four Naggin' Wives
Boys Next Door – I Mistake Myself
James Williamson & Deniz Tek – Good As Gone
Demolition Doll Rods – Hypnotised Chicken
Bob Mould – Baby Needs A Cookie
The Ex – Meanwhile
Crisis – Escalator
Idles – Carcinogenic
Crack Cloud – Tunnel Vision
The Gist – Yanks
The Bitter Springs – Blood Letting
Poptones
Poptones nasce e si sviluppa utilizzando come base i Sixties: partendo dal soul della Motown, passando dal garage-beat fino ad arrivare al freakbeat, alla psichedelia e al folk-rock, questo decennio ha influenzato anche quello successivo con la prima elettronica, l'hard-rock, il power-pop, fino ad arrivare al punk, alla new wave e al post-punk, generi che sfociano negli anni Ottanta, decennio nel quale tutto viene di nuovo assimilato e rivisitato. Poptones cerca quindi di offrire una piccola ma significativa panoramica su quanto di più interessante si muova nel panorama musicale che, in modo diretto o indiretto, abbia legami con il passato. Proprio per sottolineare questa continuità nel tempo, la rubrica tratta periodicamente puntate speciali dedicate a scene o movimenti musicali di particolare interesse.