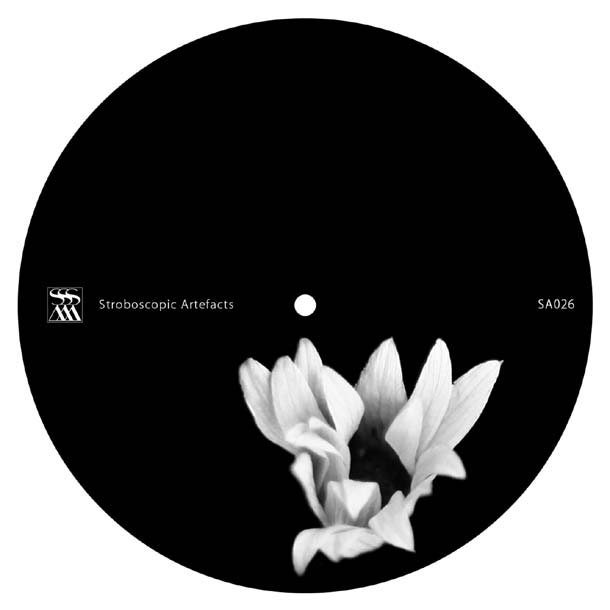 Nuova, brevissima release di Perc, all'anagrafe Alistair Wells, per la Stroboscopic Artefacts (Donato Dozzy, Dadub) di Luca Mortellaro in arte Lucy.
In attività dal 2002, nel 2004 Wells fonda la label Perc Trax, inizialmente rampa di lancio personale, ma che man mano si espande e consolida intorno a una cerchia di artisti come Drax, Truss, Dead Sound & Videohead. Negli anni seguenti Wells prosegue il suo percorso con una serie di ep e remix, fino all'album di debutto Wicker And Steel (2011): dopo il secondo full-length The Power And The Glory del 2014, Perc lascia cadere ancora qualche mollica musicale, tra cui l'ep Gob dello scorso anno – un delirio aggressivo che sembra uscire direttamente da una serata al Berghain – e l'ultimissimo Ma, appunto. Rispetto alle tracce di Gob, qui si presenta tuttavia ben più scarno e spezzato. "The Death Of Rebirth" esplora l'inferno della ripetizione attraverso la monotonia di percussioni e bassi, che non si inseguono bensì si "aspettano" al di là di sonorità orientali (Gamelan), non a caso la parola giapponese "Ma" può significare "spazio" o "pausa". In questa ricerca di pause e spazi vuoti si inserisce anche "Negative Space", che non soddisfa né supera il proprio senso di progressione, per poi svanire in rintocchi di timpani, mentre la chiusura è affidata alla title-track, plasmata sulla disomogeneità industrial creata da piano, percussioni e fischi assordanti che si alternano per ben dodici minuti, "Ma" risente dell'eccessiva dissonanza tra queste componenti e finisce per diventare un'esperienza a tratti stucchevole.
Un ottimo tentativo d'insieme, dunque, con un finale che un po' si smarrisce.
Tracklist
Lato A
01. The Death Of Rebirth
02. Negative Space
Lato B
03. Ma