ÓLAFUR ARNALDS, Another Happy Day OST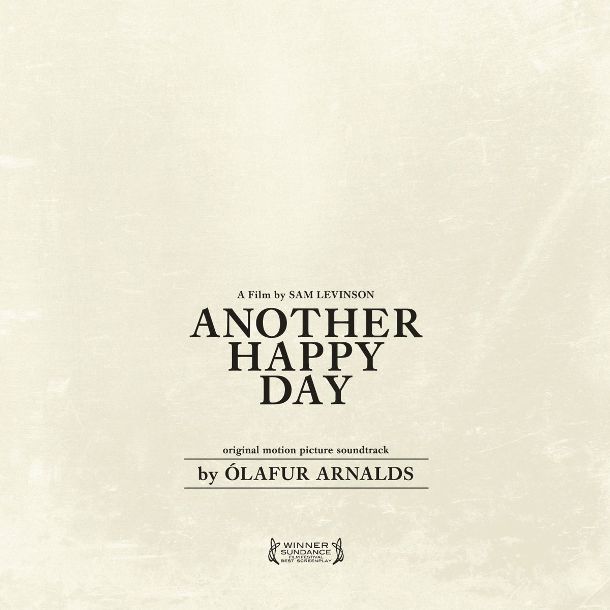 Piccole stelle crescono.
Approdo doveroso per il giovane musicista islandese. Coi precedenti lavori s'era fatto conoscere per quella sua capacità di unire trame cinematiche a composizioni delicate e in odor di sognanti atmosfere. Another Happy Day dimostra appieno le peculiarità di un talento venuto su davvero bene, dobbiamo ammettere. Lo score gli è stato commissionato direttamente dall'esordiente regista americano Sam Levinson (figlio d'arte di papà Barry), dopo averlo costretto al telefono una notte intera. Del film sappiamo poco, purtroppo: solo che narra la storia di una famiglia con toni drammatici e che tra gli attori figurano Ellen Barkin (pare molto entusiasta del progetto) e Demi Moore.
Titoli e partiture assolvono al loro compito (ovvio l'accostamento alle singole situazioni del film) e l'uso parco degli strumenti (archi e pianoforte) fa il resto. Si fanno apprezzare le nebbie post-rock di "Land Of Nod" e i violini à la Badalamenti (in particolare quelli del lynchiano "Una Storia Vera") della pensosa "Before The Calm". Svettano inoltre gli archi di "Everything Must Change", una febbrile trama che farebbe la gioia di Owen Pallett (noto anche col moniker Final Fantasy), non a caso anch'egli compositore di ottime soundtrack (importante quella per "The Box" di Richard Kelly). C'è poi il mare nero di "Out To Sea", dove il mood si incupisce neanche fossimo inghiottiti da un improvviso maelstrom al largo nel Mare del Nord.
Lavoro piacevole (il ragazzo ha talento da vendere), mentre di solito non è semplice ascoltare colonne sonore senza provare tedio. In questo caso, invece, l'ingranaggio funziona a meraviglia, cosi com'è pensato ed efficacemente inserito in un canone espressivo solo all'apparenza scontato. Ora attendiamo con curiosità di vedere il film (che ha debuttato e vinto un premio all'edizione 2011 del Sundance Film Festival) e di capire come queste musiche interagiscono con le immagini.
Tracklist
01. The Land Of Nod
02. Through The Screen
03. Before The Calm
04. Lynn's Theme
05. Alice Enters
06. The Wait
07. A Family Stroll
08. Poland
09. Out To Sea
10. Autumn Day
11. Everything Must Change