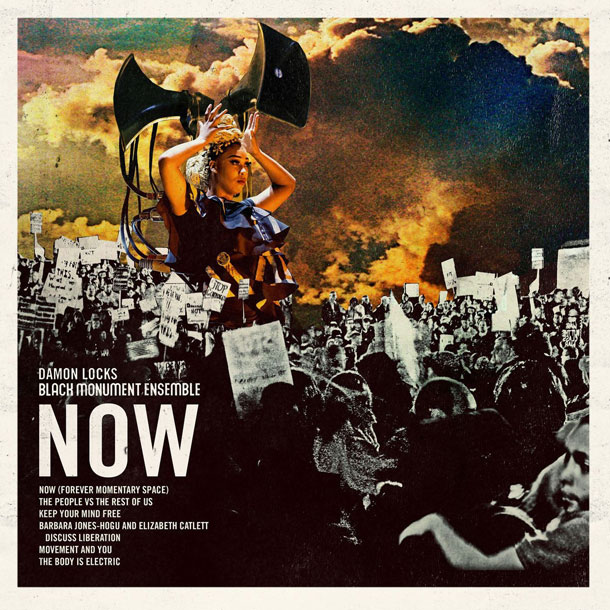 Damon Locks e Joshua Abrams sono l'avanguardia dell'avanguardia della scena avant jazz di Chicago. Due nuovi dischi escono praticamente in contemporanea. Assieme a loro il discusso Floating Points con Pharoah Sanders, il jazz caldo e cervellotico del trio Dell/Lillinger/Westergaard e quello estemporaneo di Nate Wooley con l'aiuto di un manipolo di improvvisatori contemporanei.
Playlist
The People vs the Rest of Us, Damon Locks Black Monument Ensemble, NOW (International Anthem, 2021)
Movement 1, Floating Points | Pharoah Sanders | The London Symphony Orchestra, Promises (Luaka Bop, 2021)
Configuration II, Christopher Dell | Christian Lillinger | Jonas Westergaard, Beats (Plaist, 2021)
Mutual Aid Music III, Nate Wooley, Mutual Aid Music (Pleasure Of The Text Records, 2021)
descension (Out of Our Constrictions) I, Natural Information Society | Evan Parker, descension (Out of Our Constrictions) (Eremite Records, 2021)
La Radio Uabab
Da qualche anno mi prendo cura botanicamente di un paio di blog.
Uno di parole
per provare a raccontare le musiche che infestano la mia curiosità,
l'altro di suoni
da seminare alla ricerca di ascolto. Sospettavo che assieme avrebbero cercato di raggiungere la radio, con fare incolto, come fanno i rampicanti.
Ecco allora la
Radio Uabab
, un piccolo pezzo di terra, la giusta pazienza e parecchie sementi sonore che giungono da ogni dove. È un piacere innestarle assieme, innaffiarle e vederle crescere. Quando la stagione è buona si può perfino ottenere una rigogliosa catarsi verde.
Bastano solo orecchie e curiosità.