JULIEN BAYLE, Violent Grains Of Silence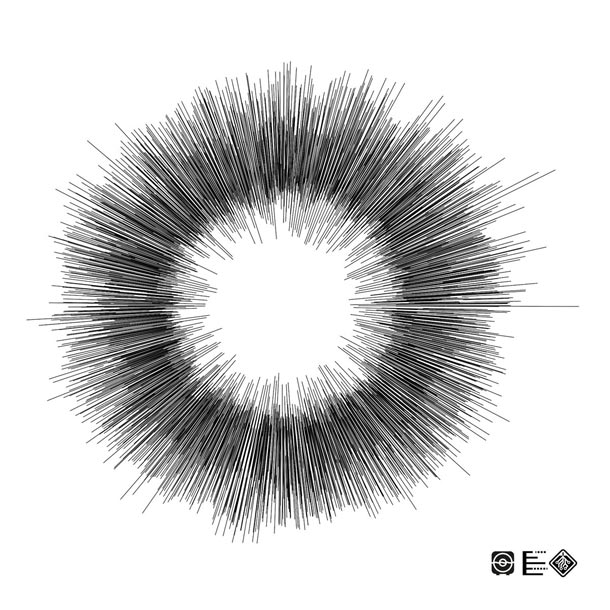 Julien Bayle, francese classe 1976, è un artista multidisciplinare, oltre che esperto di programmi come Ableton et similia. Realizza musica con laptop e sistemi modulari (ho visto, tra i tanti, anche quelli di Make Noise), progetta i suoi visuals, scrive manuali di Max/MSP.
Per Violent Grains Of Silence si è chiuso in una camera anecoica a registrare per due ore i teoricamente debolissimi eventi sonori che lì accadevano. C'entrano Cage e il suo discorso sull'inesistenza del silenzio, ma forse conta più il desiderio di cercare suoni "altri", che non siano fabbricati dalle sue macchine, ma che abbiano un'esistenza indipendente da esse. Bayle finisce per avere "field recordings" di fruscii, interferenze e dei suoi stessi strumenti in funzione; materiale scabro, elementare e molto scuro che Bayle tratta e piazza nel campo dell'udibile, per l'appunto anche in modo "violento", un'operazione simile a quelle poste in essere con le onde elettromagnetiche dal Lustmord di Dark Matter o da Pietro Riparbelli. Per questo motivo il suo album lascia ipotizzare similitudini che vanno da quella con alcune cose di Francisco López a quella con gli Autechre più difficili e ovviamente a-melodici (in "post", ad esempio), passando per il noise ritmico di casa ant-zen. È l'amplificazione di un mondo senza vita e intelligenza, coesistente al nostro eppure impercettibile, il che spiega come mai questo sia un disco che impaurisce: alla fin fine è una stranissima storia di fantasmi.