GROUPER, The Man Who Died In His Boat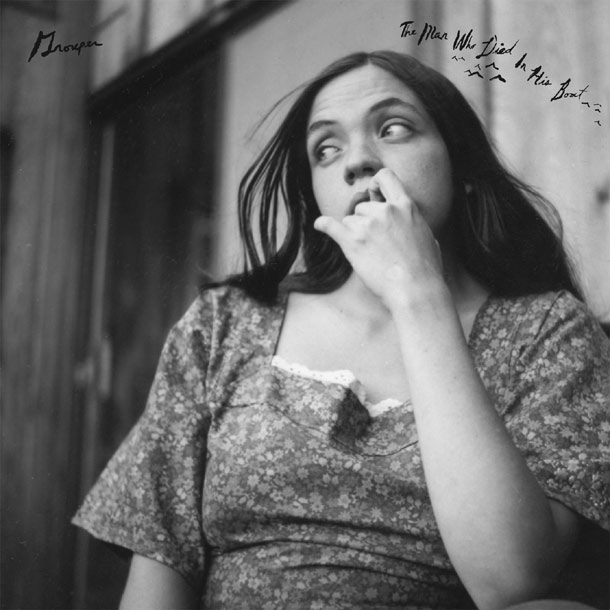 Costola ritrovata del vecchio Dragging A Dead Deer Up A Hill del 2008 (che verrà ristampato a inizio febbraio, uscendo in contemporanea a questo disco), la nuova uscita di Liz Harris è la solita, gradevole conferma. A dirla tutta l'artista di Portland ci piace da un bel po', anche in altre vesti, per esempio a nome Mirrorring con la sodale Jesy Fortino, senza dimenticare altre collaborazioni più estemporanee (con Roy Montgomery e Xiu Xiu), quindi non ci sorprende constatare la sua bravura per l'ennesima volta, anche quando ripesca dal passato come in questo caso.
The Man Who Died In His Boat è un lungo requiem, spesso in punta di plettro, ispirato dai resti di una nave-relitto che lei amava visitare insieme al padre quando era ragazzina. L'album è apprezzabile per omogeneità espressiva: abbiamo l'eco lontana del cantautorato languido e mai tedioso della prima Cat Power in "Cloud In Places" e il dolce naufragare nel mare chiaramente drone di "Difference (Voices)", dove l'incessante opera delle chitarre è sublime spaesamento sensoriale. Sempre fantasmatiche sono poi le atmosfere di "Vanishing Point" (lo scampanellio insistito dello sketch strumentale inquieta ed evoca come non mai…), quasi pezzo manifesto di una release che rimane di sicuro nel confine classico della musicista. Perciò, a parte il leggero sentore di muffa che a tratti innegabilmente si odora proprio partendo da quell'omogeneità sopra citata, è il caso di dargli più di un ascolto, anche perché non capita tutti i giorni di apprezzare composizioni come queste, fragili come antichi cristalli preziosi lasciati a prender polvere, e frutto di sincera ispirazione.
Tracklist
01. 6
02. Vital 3
03. Cloud In Places
04. Being Her Shadow
05. Cover The Long Way
06. Difference (Voices)
07. Vanishing Point
08. The Man Who Died In His Boat
09.Towers
10. STS
11. Living Room