GAZPACHO, March Of Ghosts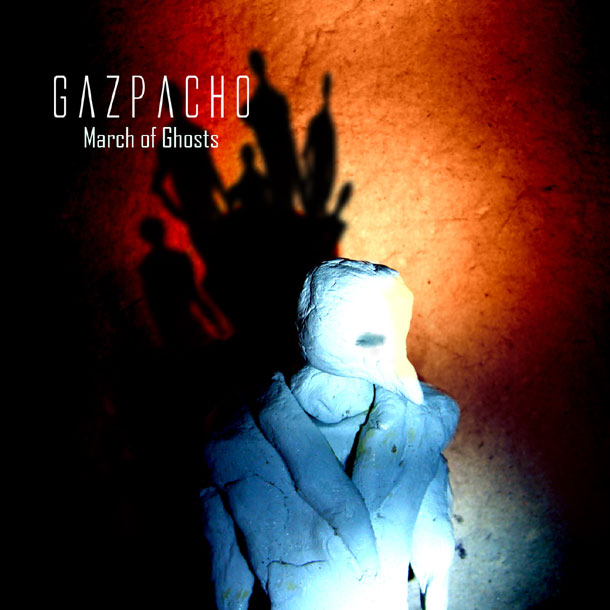 Settimo capitolo in studio (il secondo marchiato Kscope) per il rock oscuro e dilatato dei norvegesi Gazpacho. Partendo dal verbo diffuso da Radiohead e Muse – declinato secondo un gusto tipicamente scandinavo – March Of Ghosts crea un'atmosfera cupa e riflessiva, modellata in modo perfetto intorno a testi pensati come storie narrate da diversi e numerosi fantasmi a un ipotetico protagonista. L'effetto è assicurato dagli azzeccati interventi del violino di Michael Kromer, innestato alla perfezione su melodie brumose, che non perdono mai – neppure quando il suono aumenta di volume e si elettrifica – quel sentore di fragilità sommersa che le caratterizza.
In un album che fa dell'omogeneità uno dei suoi punti di forza e che limita le relative sorprese al taglio celtico impartito a "Gold Star", tra gli episodi migliori vanno segnalate le quattro parti di "Hell Freezes Over", sunto perfetto dello stile della band. Capaci di interpretare con gusto e buona personalità coordinate musicali già note, oltre che forti della buona performance vocale di Jan-Henrik Ohme, interprete dotato di tecnica e sensibilità, i Gazpacho sfornano un ottimo lavoro, raffinato e intimista, che non deluderà chi ama le situazioni malinconiche.
Tracklist
01. Monument
02. Hell Freezes Over
03. Hell Freezes Over II
04. Black Lily
05. Gold Star
06. Hell Freezes Over III
07. Mary Celeste
08. What Did I Do?
09. Golem
10. The Dumb1
11. Hell Freezes Over IV