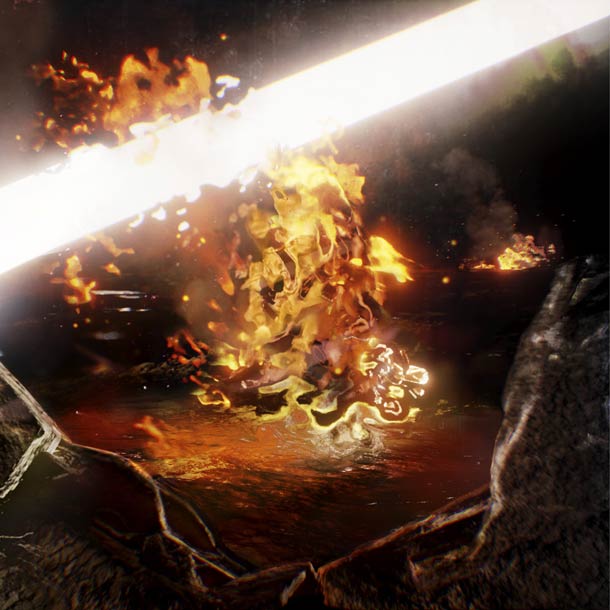 Verloren exists in a liminal zone, where the screen tears and everything is greyed-out and blurry
Più passa il tempo, più ascolto un certo tipo di cose e più penso che la musica così come la s'intendeva fino a pochi anni fa non sia più la stessa, con buona pace di puristi o nostalgici che non ne vogliono sapere di guardare oltre le loro conoscenze. La musica è cambiata in molti casi, ma sempre di più in ambito elettronico. Non siamo neanche nel campo di quella intesa in senso classico (strofa, ritornello) ma nella vastissima, dispersiva e assurda – per questo anche affascinante – area delle "musiche", di quelle composizioni fatte per sonorizzare ambienti, per accompagnare immagini, videogiochi, installazioni, pubblicità o soltanto le giornate noiose passate davanti a un tablet o a un pc da un ventenne.
Una volta c'era Brian Eno, e c'è ancora e dà pure la paga a parecchi pischelli… Possiamo dunque noi quarantenni scrivere di cose che ci appaiono cosi lontane? Come dobbiamo interpretarle? È meglio lo facciano utenti più illuminati del sottoscritto? Forse è meglio, ma è anche giusto provarci con le orecchie di chi è/era abituato a interpretare/giudicare i dischi secondo standard ormai consolidati. Tutto questo preambolo per far risaltare il concetto che quella di Eaves, produttore newyorkese al suo debutto, è "musica" che non usa schemi consolidati, i pezzi sono allo stesso tempo diversi fra loro ma fanno parte di un discorso unitario, si ascoltino la paranoide "Vascular" o le voci gregoriane mescolate a ritmiche grasse e pesanti di "Exegesis", per non dire delle paturnie electro-etniche dell'allarmante "Roraima". Spiccano poi l'ideale sparatutto di "Wound" e l'angosciosa e drammatica "Edgelands" in chiusura. Chi vuole ascolti pure, tutti gli altri si tengano le loro convinzioni.