DAIMON (Quiriconi + Monti + Balestrazzi) full album stream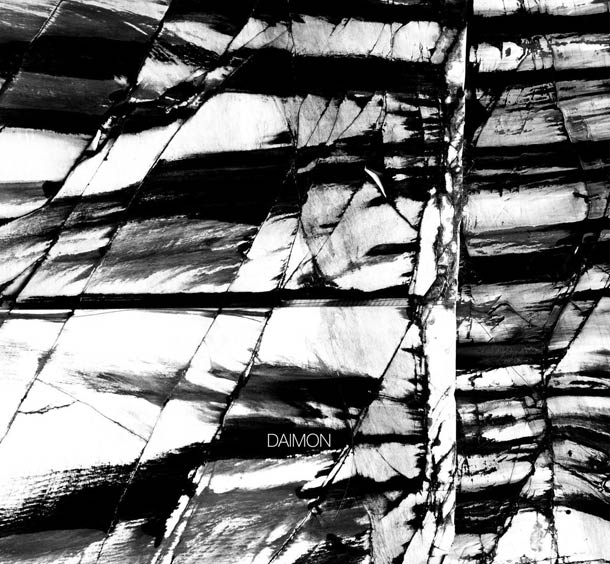 Daimon è il progetto di Nicola Quiriconi (VipCancro, Lisca Records), Paolo Monti (The Star Pillow) e Simon Balestrazzi. Tutti appartengono a quella nebulosa "sperimentale" italiana e di loro (e con loro) abbiamo parlato diverse volte: non stupisce abbiano trovato un terreno comune, ma è sempre bello vedere come da queste parti ci sia voglia di fare cose assieme. I tre definiscono Daimon come un progetto "deep drone" audiovisivo. È un'etichettatura assolutamente semplice e veritiera: questo è il classico disco nel quale immergersi a lungo e di sicuro la progettazione di una parte visiva ad hoc non può che rendere l'esperienza-Daimon totalizzante.
Quiriconi (voce), Monti (chitarra elettrica, live electronics) e Balestrazzi (electronics/treatments) non sono sovrapponibili e questo regala sfumature differenti alle cinque tracce di un disco che rischiava di essere troppo omogeneo, basta sentire la morbida "Take The Telescope And Go" e confrontarla col respiro solenne di "Almost Blind" per capire che i luoghi nei quali ci immergiamo con loro tre non sono sempre gli stessi e che il fondale cambia. Se da un lato abbiamo l'oscurità che un po' ci aspettavamo, dall'altro abbiamo il mondo alterato, a metà strada tra sonno e veglia, degli Æthenor di Deep In Ocean Sunk The Lamp Of Light. Merita l'ascolto.
Le date del tour
15/12/2016 Joshua Tree (in collaborazione con Diodrone), Firenze (FI)
16/12/2016 release party, Bar Pepper, Massa (MS)
26/01/2017 secret concert, La Spezia (SP)
27/01/2017 Fondachi, Sarzana (SP)
28/01/2017 Secret Concert, Carrara (MS)
29/01/2017 Nub, Pistoia (PT)