La Cuenta, Hate & Merda, libri sul folk metal, film sul black metal!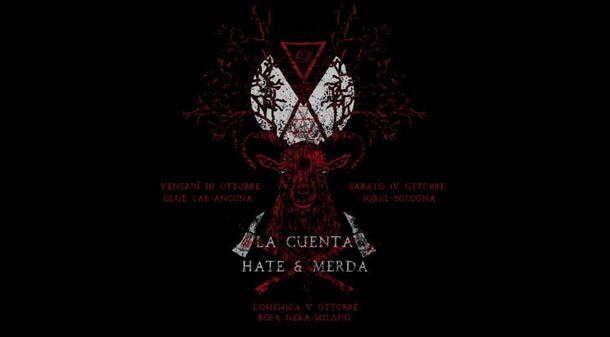 Venerdì 3 ottobre
Hate & Merda
Ciò che connota i La Cuenta è la mancanza della famosa luce in fondo al famoso tunnel, la negazione di ogni possibilità di rivalsa: solo la sconfitta e la rassegnazione sembrano reali in questa discesa nella dannazione terrena. Ovvio che la musica non possa contenere che suoni deformati e ridotti a brandelli, compressi e contorti come lamiere arrugginite, privi di qualsiasi afflato melodico che possa sollevare la cappa plumbea o alleggerire l'odore di decomposizione che ne permea ogni anfratto.
Michele Giorgi su Litanie Divorate dei La Cuenta
Start: 22:30
Ingresso riservato ai tesserati ARCI.
Sabato 4 ottobre, dalle 21:30
BENTYLICIOUS DJ-SET
Friday resident EVOL!!!
indie rock pop alt.it black retro electro garage avant punk twat & roll and (almost) whatevah is able to make your ass shake!!!!
Domenica 5 ottobre, a partire da ora aperitivo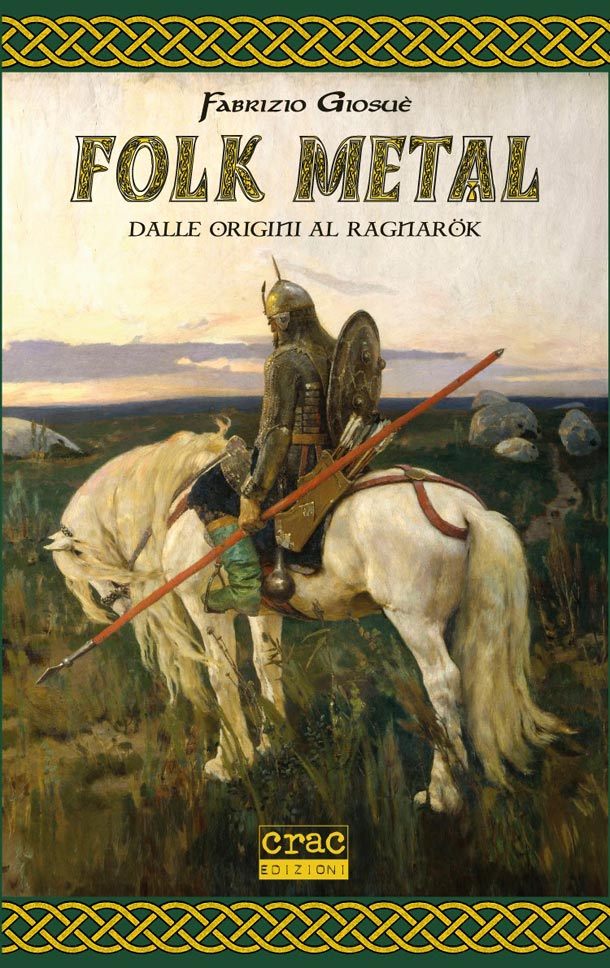 in collaborazione con CRAC EDIZIONI
presentazione del libro "FOLK METAL – Dalle origini al Ragnarok" di Fabrizio Giosuè.
A seguire, cena sociale e proiezione di
"UNTIL THE LIGHT TAKES US" (2009 – lingua originale con sottotitoli in italiano)!