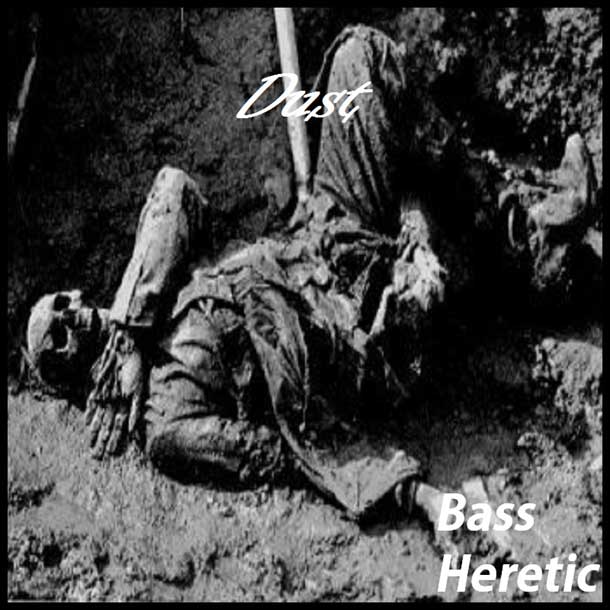 Per la serie "piccole etichette crescono". L'ultima uscita della francese Death Carnival, con base a Nizza e curata da Arthur Arsenne – artista conosciuto con gli pseudonimi di L_Arsenne (oscillatori distorti e malate radiofrequenze), Lands Of Conifer (drone etereo e dark ambient) e Mitantecuntri (post-rock) – ci sbatte in faccia il virulento progetto statunitense Bass Heretic.
Prendendo in prestito un termine dall'elettrotecnica, possiamo dire che Dust è harsh-noise trifase, in cui confluiscono e interagiscono rumori oscuri, manipolati nientemeno che da Nosferatu in persona ("Everything You Do Amounts To Nothing"), e reazioni chimiche biomolecolari catturate nel fatiscente laboratorio all'interno della diroccata centrale di Chernobyl. È un concentrato di elettroerosioni, tagli laser in atmosfera controllata, seghe a nastro e micro-deflagrazioni subatomiche. Fluidi che si separano dentro gigantesche camere del vento, criptici impulsi elettronici e sconosciuti linguaggi alieni ("Bushman").
Ventisei copie in formato minicd. Un ep acido e predatore. Se l'intento del nostro eretico noise-performer è di corrodere la struttura muscolare, distruggendola dall'interno, come gli effetti derivanti dall'assunzione dell'acido fluoridrico e che portano al collasso cardiocircolatorio (vedi l'immagine di copertina), allora ci è riuscito a pieno.