Awella Mixtape, puntata del 24 maggio 2016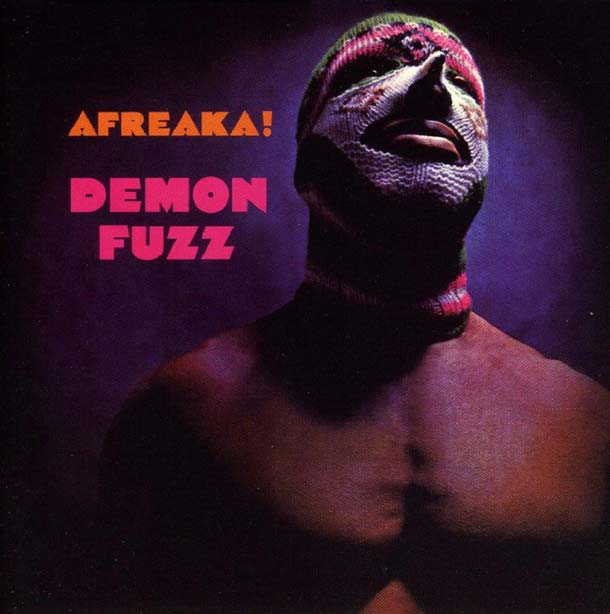 Afro rock, psichedelia, funk, qualche accenno quasi progressive. Questo si ascolta in Afreaka! dei Demon Fuzz, band coloured inglese che nel 1970 esordiva con questa bomba di disco che, di contro agli scarsi riscontri dell'epoca, nel corso degli anni ha assunto i connotati del culto assoluto, oltre ad essere saccheggiato, nei suoi break strumentali, dai dj più illuminati.
Se cercate una versione ulteriormente "negroide" dei primi Chicago, Blood, Sweat & Tears e Traffic, fate vostro Afreaka!
Ascolta la puntata su Radio Shamal.
Playlist
Dorothy Ashby – The Moving Finger
Gala Drop – Ital
ESG – Dance
Demon Fuzz – Mercy (Variation N°1)
Nina Simone – Funkier Than A Mosquito's Tweeter
Stevie Wonder – Happier Than The Morning Sun
Gary Burton – Open Your Eyes, You Can Fly
The Psycheground Group – Tube
Marissa Nadler – Katie I Know
Awella Mixtape
Awella Mixtape è un programma che va in onda il martedì alle 21, in diretta, su
Radio Shamal
. Il conduttore, Giovanni Avella, in poco meno di due ore, passa in rassegna dal jazz al funk, dalla psichedelia al tropicalismo, dal folk al pop, a volte con un tema di fondo e altre in modalità random.
Musica per il corpo e per la mente.