AMKLON, Collision Of Absolutes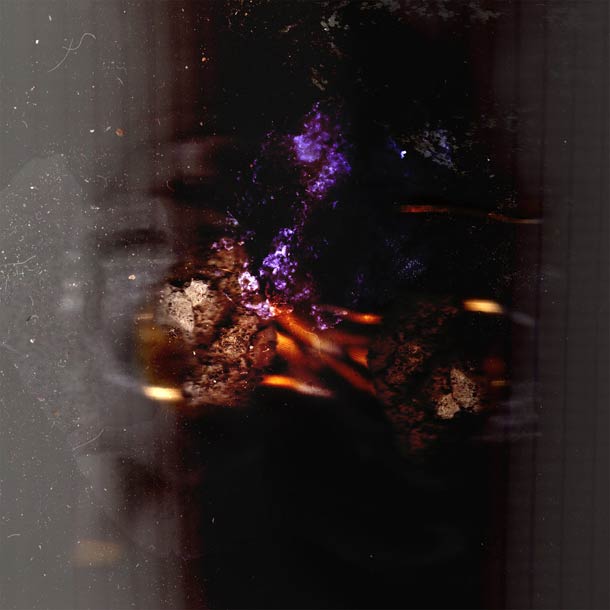 It's a desertic and gloomy experience, a descent into the dark corners of sound.
L'etichetta di Castelfranco Veneto non si smentisce, ogni volta cambia passo, non sai mai cosa aspettarti dalle singole uscite. Meglio così, le piccole realtà possono fare come meglio credono, non hanno certo dietro i manager di turno che devono far quadrare i soli conti. Gli Amklon sono un duo campano formato da Sergio Albano e Giuseppe Mascia: il primo è una nostra vecchia conoscenza, dato che sta nei Grizzly Imploded, nei Drowning In Wood col socio Vincenzo De Luce, non ultimo nei Monte Ossa con l'Oper'Azione Nafta Francesco Calandrino. La musica proposta è abbastanza lontana da quella dei gruppi sopraelencati, probabilmente una parte del merito va alla passione per l'elettronica di Mascia. Non abbiamo mai ascoltato quest'ultimo in solitaria, ma possiamo dire che qui è proprio il connubio a risultare azzeccato, lo dimostrano la techno al ralenti di "Escape", la strana nenia à la Einstürzende Neubauten di "Rings" (qui immaginate Blixa Bargeld perso tra lustrini e teatro d'avanguardia), per non dire della passeggiata lunare (va da sé) e terminale di "Moon Omega" in chiusura. Collision Of Absolutes, oltre ad avere un titolo interessante (è una citazione dickiana), è una breve raccolta di spunti che probabilmente potranno fare da base per un futuro sviluppo del duo. E anche se l'album dovesse rimanere un unicum non ce ne doleremmo più di tanto, visto che si tratta di un'uscita accattivante, da ascrivere alla voce "hidden gem", come amano dire spesso oltreconfine.