Alberone Party Program, puntata del 16 maggio 2016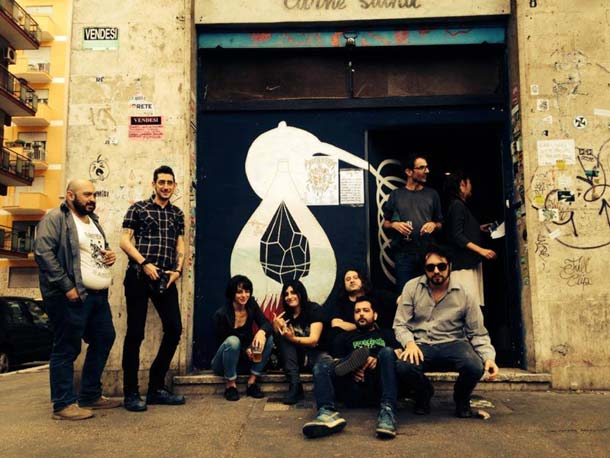 L'Alberone sotto il quale ascoltiamo dischi e parliamo con persone ogni lunedì sera vive esattamente delle stesse cose di cui vive un posto come il Dal Verme di Roma, a cui hanno messo i "sigilli" qualche giorno fa. Non potevo non farmi raccontare meglio quanto accaduto da chi gestisce quel luogo insieme ad altri coraggiosi e appassionati. In collegamento telefonico Claudia Accarino del Dal Verme.
In ascolto tutti (o quasi) i gruppi con cui ho fatto due chiacchiere in questi mesi, da novembre fino ad oggi: Polar For The Masses, Gli Uffici Di Oberdan, Pueblo People, Bologna Violenta, Action Dead Mouse, Sakee Sed, Quasiviri, Iosonouncane, GueRRRA, The Winstons, (AllMyFriendzAre)DEAD, Stregoni, Ultravixen, Juju, Cabrera, Cayman The Animal, Lush Rimbaud, Majakovich, Urali, Bruuno, Zeus!
In chiusura il collegamento con Infooggi GrooveOn.
Ascolta la puntata sul sito di Radio Flo.
Alberone Party Program
L'Alberone "era" un grande albero simbolo di un noto quartiere di Roma. Lì è nato
Alberone Party Program
, in ricordo delle storie vissute in un città che pulsa musicalmente nel suo sottosuolo. Come le radici non sono mai visibili, così è per la maggior parte della musica italiana dei concerti ad "alto volume e rumorosi". Alberone Party Program è il piano di cospirazione per conquista del suolo musicale. Le etichette indipendenti, il DIY, le band, le interviste, i live, le monografie. Tutto quello che è italiano (o quasi), underground, bello. Ogni lunedì alle 21.30 sempre e solo su
radioflo.it