WILD EYES, Above Becomes Below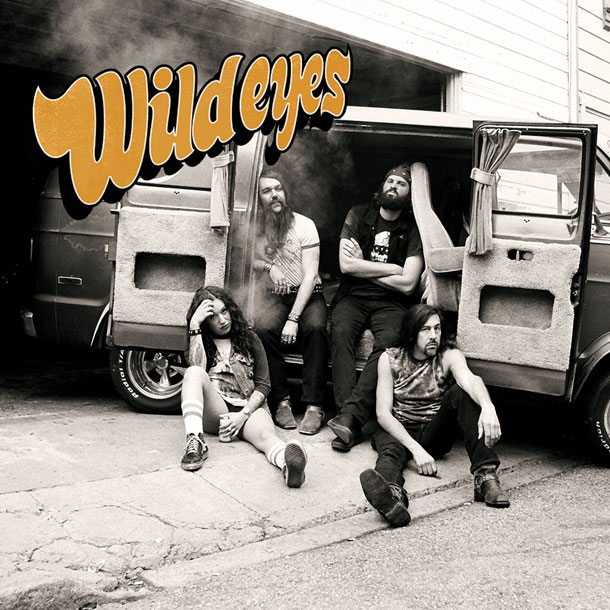 Vengono da San Francisco e adorano gli anni Settanta/Ottanta, si vede anche dal look che sfoggiano sulla copertina. Sono al secondo album, questa volta per la romana Heavy Psych Sounds (Black Rainbows, Tons, Naam, Karma To Burn), ma l'esordio Get Into It risale al 2013, e nello stesso anno c'è stato pure uno split coi connazionali The White Barons, quindi hanno una carriera breve.
"Stiff Nites" è, come da prassi, partenza al fulmicotone, con la voce roca della singer Janiece Gonzales che si fa subito notare per evidente potenza espressiva. La registrazione è pulita e cattura per bene il suono che il quartetto intende proporci, ma a conti fatti non ci troviamo di fronte a niente di epocale. Più in generale trattasi di digressioni hard-blues particolarmente anfetaminiche (il chitarrismo esasperato di "Give You Plenty Lovin'" e "Alabaster Dream"), frutto della voglia di rimettere in pista umori e atmosfere di una volta (il sito dell'etichetta li avvicina, non a torto, ai Grand Funk Railroad), vedi le smaccate ballatone à la Steppenwolf di "The Freak", ma anche della chiosa più articolata nella struttura di "Hewn Runes". Curiosità: tra i ringraziamenti notiamo il nome di Claudio Sorge. Logico se ci pensate, visto l'amore che l'ex direttore di Rumore nutre per sonorità affini a The Stooges & co.