WERNER DURAND / VICTOR MEERTENS, Hornbread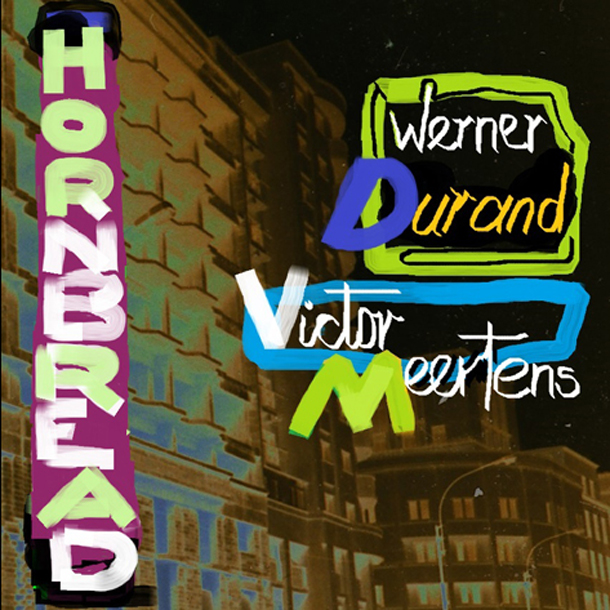 Il disco esce per Solar Ipse Audio House, cioè l'etichetta della fanzine Solar Ipse, cioè Loris Zecchin, che abbiamo spesso ospitato qui in vari modi. Sarà una recensione benevola solo in minima parte per questo motivo, dato che l'uomo a cui si deve Hornbread è a prescindere un piccolo pezzetto di storia: Werner Durand è un sassofonista berlinese quasi sessantenne, entrato in contatto di persona con molte avanguardie creative sin dagli anni Settanta, per poi cominciare negli Ottanta a fabbricarsi da solo la propria strumentazione e a pubblicare tutto sommato poca – ma potentissima – drone music (The Art Of Buzzing e Remnants Of Paradise), influenzata dalla sua passione per Riley, per la musica indiana e per altri suoni non occidentali (vedi anche l'esperienza coi Born Of Six, che sono finiti su Important, e quella coi 13th Tribe). Qui Durand suona assieme all'australiano Victor Meertens, un non-musicista che si muove lungo territori di confine tra diverse arti, col quale già aveva lavorato in precedenza, dando vita a performance legate all'ossessione di quest'ultimo per… il pane (non è il caso di fingersi esperti e diffondersi ulteriormente su quest'aspetto).
Hornbread è il frutto di registrazioni in tempi diversi (2004 e 2007), ma è sostanzialmente piuttosto coeso. Meertens percuote una o due chitarre elettriche alle quali sono stati fissati degli Ebow, mentre Durand crea il fondale con i suoi strumenti a fiato autocostruiti. Un'ora e dieci di suono ipnotico nel quale immergersi o impazzire, che il tedesco paragona al lavoro di Dreyblatt, ma a cui occorrerebbe aggiungere il portato dell'influenza del minimalismo storico e delle salutari imperfezioni che lo rendono più vero e impattante. Qualche anno fa descrissero la loro musica come "repetitive ecstatic free noise": la definizione ci sta tutta.
Ottima scusa per approfondire anche il resto della discografia.
Tracklist
01. Hornbread
02. Honey Too
03. Breadman
04. Dough
05. Crust