Jozef Van Wissem: nuovo album, nuovo brano in ascolto, date a Matera e Trieste
Abbiamo avuto per ben due volte l'onore di intervistare Jozef Van Wissem, premiato a Cannes 2013 per la colonna sonora di "Solo gli amanti sopravvivono".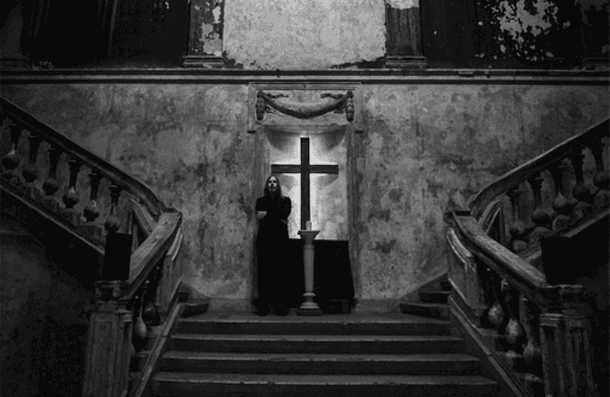 Abbiamo negli ultimi tempi cercato di approfondire per quanto possibile la figura di questo suonatore di liuti da lui stesso costruiti, che a un certo punto si è trovato a fianco a fianco con Jim Jarmusch o su etichette come Sacred Bones o Consouling Sounds. Quest'ultima il 10 novembre pubblicherà il nuovo album dell'artista olandese, Nobody Living Can Ever Make Me Turn Back, ispirato da una "vanitas" dipinta dalla belga Cindy Wright (1972), che è quella che si vede in copertina. Ogni pezzo parla di una parte del quadro e – secondo il comunicato stampa da noi ricevuto – vorrebbe costituire una sorta di memento mori a sé stante.
Come sempre, Van Wissem porterà in giro per tutta Europa la sua musica (molte le date in Paesei ex sovietici questa volta), toccando due volte l'Italia: domenica 17 settembre a Matera (Museo Domenico Ridola) e sabato 18 novembre presso la meravigliosa Chiesa Luterana di Trieste (nell'ambito del festival Wunderkammer). Per chi vive al Nord Est, venerdì 17 novembre ci sarà una data a Buje, in Croazia, poco distante da Trieste (location da definire, le date sono in continuo aggiornamento qui).
Questa è "Golden Bells Ring In The Ears Of Earth's Inhabitants".

Tracklist
01. Virium Illarium
02. Golden Bells Ring in the Ears of Earth's Inhabitants
03. Your Days Gone Like a Shadow
04. The Empty Cup of Suffering
05. Let Us Come Before His Presence In His Hands Are all the Corners
06. Enable with Perpetual Light the Dullness of our Blinded Sight
07. The Conversation
08. Our Bones Lie Scattered Before the Pit