THE GREAT SAUNITES, Brown [+ full album stream]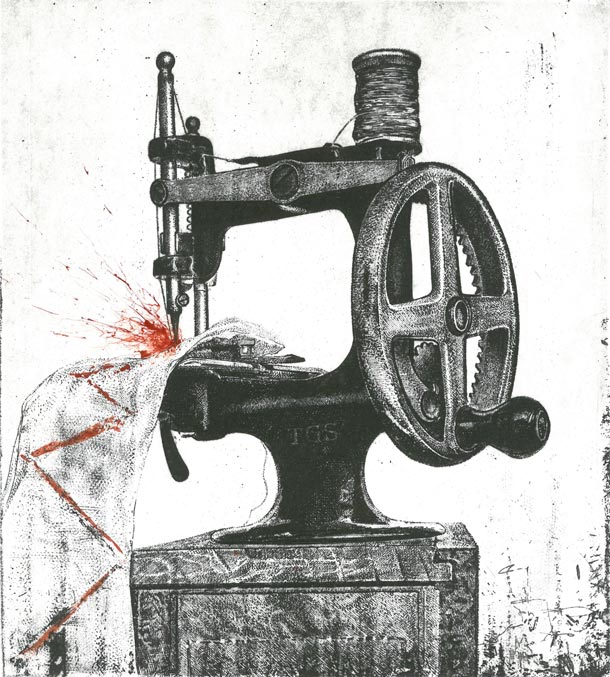 Terzo e ultimo episodio della trilogia dei colori dei Great Saunites. Nero (l'abisso?), verde (lo spazio?), marrone (la terra?). Il modo di suonare resta krauto, ipnotico, circolare, ma le soluzioni ritmiche spesso fanno pensare che i due (basso e batteria, se non siete stufi che ve lo scriviamo) vogliano forzare lo schema che si sono dati. La differenza col passato qui sta nel ruolo più di primo piano delle registrazioni: rumori, oggetti, voci, persone e chi più ne ha più ne metta, ma anche altri strumenti che finiscono per arricchire musicalmente la proposta. La title-track, messa all'inizio e ripresa alla fine, suona orientale, conduce in qualche luogo molto afoso, pieno di gente, forse un porto, forse un mercato (peccato poi si senta parlare tedesco…). Validissimo un brano come "Respect The Music", nel quale i Saunites si mettono quasi al servizio della voce narrante, che ci dice cosa sta succedendo ai dischi nell'era di internet, punteggiata da click di mouse che diventano quasi degli scrosci. Assolutamente degna di menzione anche "Controfase", pulsante e sempre sul punto di esplodere, senza farlo mai.
Brown è un'altra prova del fatto che i Great Saunites migliorano, magari piano, ma migliorano. E non inciampano praticamente mai, forse anche perché sono troppo prudenti. La sensazione è che stiano girando intorno al disco indimenticabile, che lo vedano vicino e lo stiano quasi per prendere. Ma non vorrei portare sfiga.