Solaris #37 w/ Bosco Marino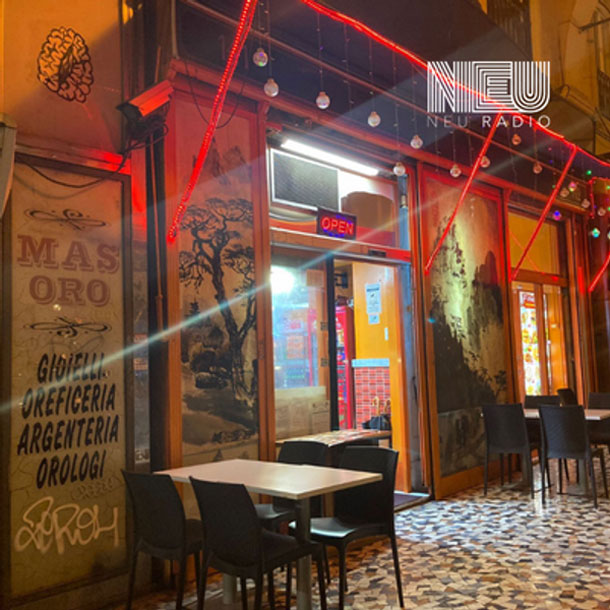 Qui la puntata. Bosco Marino è una creatura ibrida che si muove tra le aree di Roma, Bologna, Milano, ricercando ossessivamente le particolarità nascoste nei più vari sottoboschi sonori. Techno, darketton, ambient, trap, dub, synth pop: nei suoi eclettici mix immagina paesaggi morbidi come manti erbosi, per poi arrampicare tra i beat più rocciosi e massicci, in un'escursione sonora in cui si balla e si sogna, fino a perdersi.
Tracklist
01. Emeka Ogboh – "Ayilara" da 6°30′33 372″N 3°22′0 66″E LP 2022
02. Clouddead – Pop song » da Ten (Deluxe Edition) 2004
03. Dj Olive – Ahsan's wish da Somewhere 2022
04. Satoshi & Makoto – Crepuscule Leger da CZ-5000 Sounds & Sequences 2017
05. Software – Present Voice da Past-Present-Future Vol. I 1987
06. Patrick Cowley – Hot Beach da Afternooners 2017
07. Moor Mother – Evening (feat. Wolf Weston) da Jazz Codes 2022
08. The Fear Ratio – 7 Cycles da Refuge Of A Twisted Soul 2015
09. Soreab – Muǧla's Chronicles da "Muğla's Chronicles 2022
10. Cosmo Vitelli – A Brand New City (feat. Fantastic Twins) da Holiday in Panikstrasse 2019
11. Cacao – Lambada da Lambada/Children LP 2021
12. Contagious Yawns – Ceiling of Blue da Dream Of Consciousness 2020
13. Loraine James – Choose To Be Gay (Femenine) da Building Something Beautiful For Me 2022
Solaris
Solaris è un viaggio sonoro che parte dai territori dell'elettronica, della synth wave e dell'ambient per raggiungerne di inesplorati, tracciando percorsi contaminati e insoliti. Registrato a Londra da Laura Marongiu, Solaris va in onda una volta al mese su
Neu Radio
.