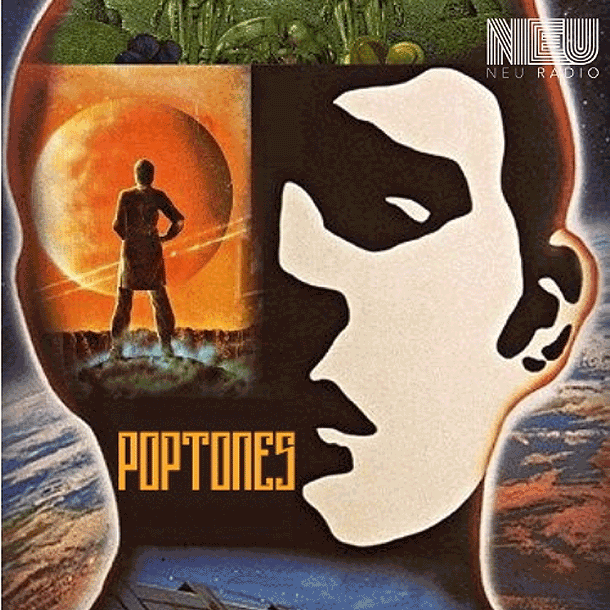 Puntata dedicata esclusivamente a novità e ristampe in ambito principalmente synth-wave e post-punk.
Playlist
01. Sick Luke – Sportswear
02. Echo & The Bunnymen – Over The wall
03. Chords – Maybe Tomorrow
04. Ruts – Something That I Said
05. Fad Gadget – Ricky's Hand
06. Body Of Light – Time To kill
07. Pow! – Free The Floor
08. Sweet Knives – I Don't Wanna Die
09. Black Mekon – BapTised
10. Sleep Eaters – Life Of Sin
11. Mercurial – Carnival
12. Argument? – Paintings
13. Current Affairs – World In Crisis
14. Dry Cleaning – Phone Scam
15. Murder Capital – Green & Blue
Poptones
Poptones nasce e si sviluppa utilizzando come base i Sixties: partendo dal soul della Motown, passando dal garage-beat fino ad arrivare al freakbeat, alla psichedelia e al folk-rock, questo decennio ha influenzato anche quello successivo con la prima elettronica, l'hard-rock, il power-pop, fino ad arrivare al punk, alla new wave e al post-punk, generi che sfociano negli anni Ottanta, decennio nel quale tutto viene di nuovo assimilato e rivisitato. Poptones cerca quindi di offrire una piccola ma significativa panoramica su quanto di più interessante si muova nel panorama musicale che, in modo diretto o indiretto, abbia legami con il passato. Proprio per sottolineare questa continuità nel tempo, la rubrica tratta periodicamente puntate speciali dedicate a scene o movimenti musicali di particolare interesse.