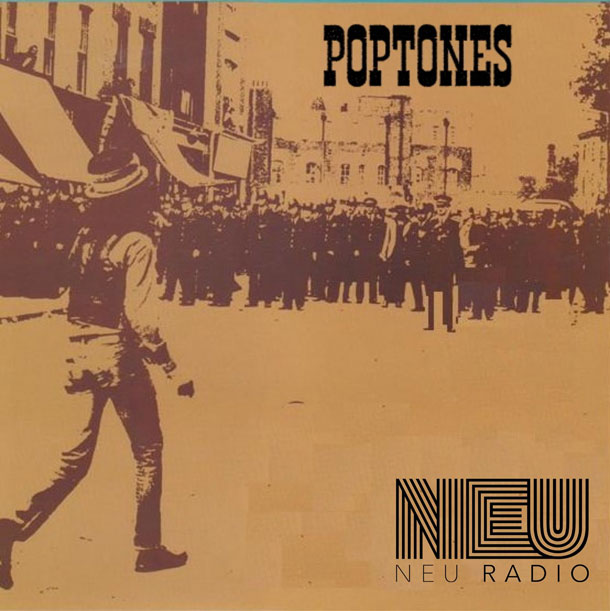 Consueta carrellata di uscite discografiche del 1980 per la prima puntata del mese di Poptones, in questo caso la puntata n. 33 ci offre un estratto del mese di giugno di quarant'anni fa.
Playlist
The Clash – Bankrobber / Robber Dub
The Plimsouls – Zero Hour
The Go-Go's – We Got The Beat
The Slits – Man Next Door
Swell Maps – Whatever Happens Next…
Mission Of Burma – Academy Fight Song
Crisis – Laughing
Mx-80's Sound – Someday You'll Be King
Crime – Gangster Funk
Athletico Spizz 80 – No Room
Ultravox – Sleepwalk
The Soft Boys – Queen Of Eyes
The Vapors – Spring Collection
Joe Jackson Band – Rat Race
The Specials – Rat Race
Dexy's Midnight Runners – Geno
Poptones
Poptones nasce e si sviluppa utilizzando come base i Sixties: partendo dal soul della Motown, passando dal garage-beat fino ad arrivare al freakbeat, alla psichedelia e al folk-rock, questo decennio ha influenzato anche quello successivo con la prima elettronica, l'hard-rock, il power-pop, fino ad arrivare al punk, alla new wave e al post-punk, generi che sfociano negli anni Ottanta, decennio nel quale tutto viene di nuovo assimilato e rivisitato. Poptones cerca quindi di offrire una piccola ma significativa panoramica su quanto di più interessante si muova nel panorama musicale che, in modo diretto o indiretto, abbia legami con il passato. Proprio per sottolineare questa continuità nel tempo, la rubrica tratta periodicamente puntate speciali dedicate a scene o movimenti musicali di particolare interesse.