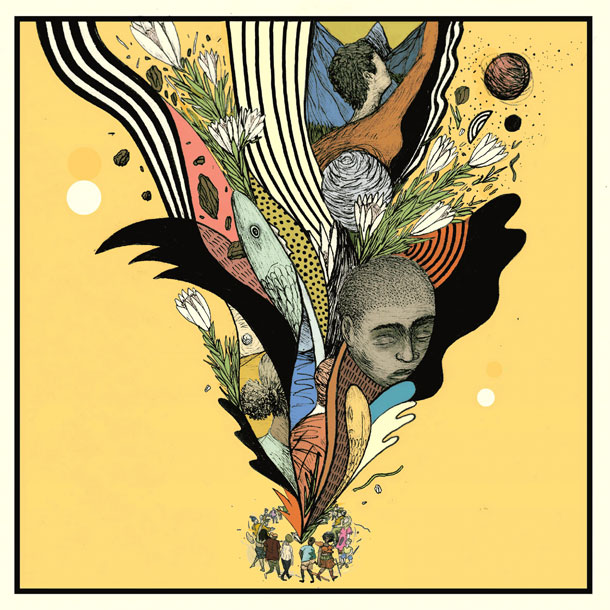 Ascolta la puntata (listen on Mixcloud).
Playlist
ALESSANDRO DINETTI, Be b1, Spettro Records 10th Year Anniversary – Volume I (Spettro Records)
MINAMO & MOSKITOO, Palm Fable, Superstition (12k)
JULIANNA BARWICK, Inspirit, Healing Is A Miracle (Ninja Tune)
ARCA, Time, KiCk (XL Recordings)
PARK HYE JIN, Like This, How Can I (Ninja Tune)
KELEKETLA!, Future Toyi Toyi (Gqom Version), Keleketla! (Ahead Of Our Time)
TENESHA THE WORDSMITH, I Dream So Loud (feat. Daniel B Summerhill), JOSEY REBELLE – Josey In Space (Beats In Space)
MAKOTO KAWABATA, RICHARD PINHAS, MANONGO MUJICA, JUAN LUIS PEREIRA & HIROSHI HIGASHI, Campanas, Alturas (Buh Records)
ROWLAND S HOWARD, She Cried, Teenage Snuff Film (Mute)
DERADOORIAN, It Was Me, Find The Sun (Anti-)
SQUID, Broadcaster, Sludge / Broadcaster (Warp)
GREG FOX, Ill Being, Contact (RVNG Intl.)
SUSAN ALCORN, Broken Obelisk, The Heart Sutra (Arranged by Janel Leppin) (Ideologic Organ)
KASSEL JAEGER JIM O'ROURKE, in cobalt aura sleeps, in cobalt aura sleeps 2 (Editions Mego)
Pangea
Pangea è un continuum spazio-musicale, una serie di derive psicogeografiche musicali in costante mutazione, le cui traiettorie ed excursus vengono di volta in volta determinati dalla collocazione delle tessere del puzzle che ne compongono il percorso. A Pangea piace ricreare ambienti sonori stranianti ed inviare spedizioni di esploratori trainati da cani da slitta da un capo all'altro dell'orbe terracqueo. Pangea è suono che puoi seguire con gli occhi e per questo crede molto nelle nuove geografie. Pangea adora giocare soprattutto con le novità discografiche, poiché nella sua più intima essenza vi è un inappagabile anelito di futuro, di altrove e di inaudito, ma non disdegna incursioni e retrospezioni nei meandri più reconditi della Storia. Pangea è un programma radiofonico ideato e condotto da Alarico Mantovani. Pangea nasce come programma radiofonico di Radio Città del Capo nel 2014. Va in onda in diretta ogni martedì sera alle ore 21:00 fino al dicembre del 2019, momento in cui la redazione della radio si disgrega definitivamente.
Attualmente Pangea viene trasmessa in streaming su Mixcloud
.