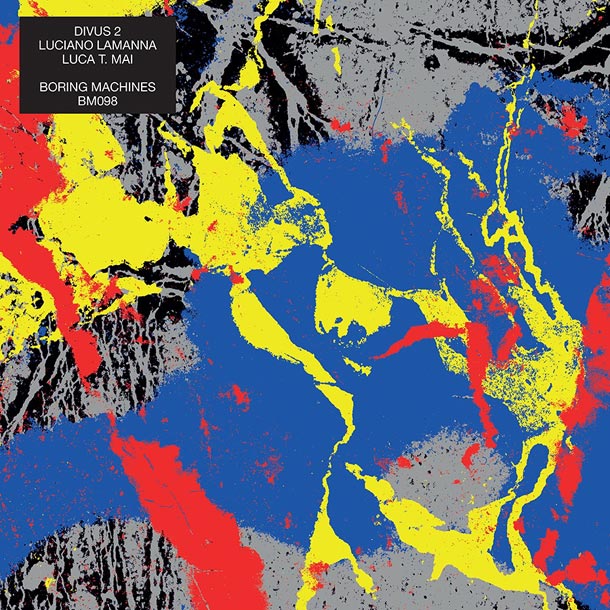 Ascolta la puntata (listen on Mixcloud).
Playlist
MY DEAR KILLER, Collectable Items, Collectable Items (Boring Machines)
OWL, Paradigm, Mille Feuille (Sofa)
THE CINEMATIC ORCHESTRA, Lessons (Dorian Concept Remix), To Believe (Remixes) (Ninja Tune)
CLAUDIO VIGNALI, Dark, Rach Mode On (Auand Beats)
DIVUS, D2, 2 (Boring Machines)
NAZAR, Bunker (ft. Shannen), Guerrilla (Hyperdub)
GERMAN ARMY, Fifth World, Animals Remember Human (Artetetra / Crash Symbols)
TINARIWEN, Wartilla (Dan Carey Dub), Amadjar (ANTI / PIAS)
WANG INC., Gommone, Mediterraneo (Random Numbers)
MIND ENTERPRISES, Mont Blanc (Because Music)
LORENZO SENNI, Discipline Of Enthusiasm, Scacco Matto (Warp Records)
YUNG LEAN, Boylife In EU (Year 0001)
DAY WAVE, Starting Again
SALOMÈ LEGO PLAYSET, Magenta Jealousy Blackened (feat. John Duncan), Failures (Spettro Rec)
JAN MARTIN SMØRDAL, React II, Choosing to sing (performed by Ensemble NeoN & Eivind Lønning (SOFA)
Z'EV / DE WAARD / NŸLAND, Untitled, Z'ev / De Waard / Nyland (Orphanology)
KYLE QUASS, Contrary Side (excerpt), Contrary Motion (Orphanology)
Pangea
Pangea è un continuum spazio-musicale, una serie di derive psicogeografiche musicali in costante mutazione, le cui traiettorie ed excursus vengono di volta in volta determinati dalla collocazione delle tessere del puzzle che ne compongono il percorso. A Pangea piace ricreare ambienti sonori stranianti ed inviare spedizioni di esploratori trainati da cani da slitta da un capo all'altro dell'orbe terracqueo. Pangea è suono che puoi seguire con gli occhi e per questo crede molto nelle nuove geografie. Pangea adora giocare soprattutto con le novità discografiche, poiché nella sua più intima essenza vi è un inappagabile anelito di futuro, di altrove e di inaudito, ma non disdegna incursioni e retrospezioni nei meandri più reconditi della Storia. Pangea è un programma radiofonico ideato e condotto da Alarico Mantovani. Pangea nasce come programma radiofonico di Radio Città del Capo nel 2014. Va in onda in diretta ogni martedì sera alle ore 21:00 fino al dicembre del 2019, momento in cui la redazione della radio si disgrega definitivamente.
Attualmente Pangea viene trasmessa in streaming su Mixcloud
.