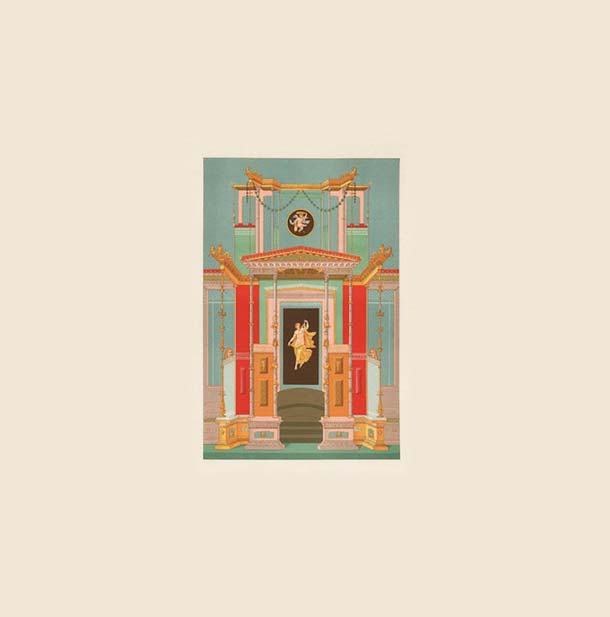 Ascolta la puntata (listen on Mixcloud).
Playlist
Ben Chatwin, Substrates (From The Mouth Of The Sun Remix), Altered Signals (Village Green Recordings)
Not Glass, Fallite Fallentes, Forma (Ecstatic)
Basic Rhythm, I Want You, On The Threshold (Planet Mu)
Rainer Veil, Double Down, Vanity (Modern Love)
Tycho, Pink & Blue, Weather (Ninja Tune)
Puto Tito, 123, Carregando A Vida Atras Das Costas (Principe)
Gaika, Headlights & Heaters 8 (feat. Azekel, Cosima & Robb Rocks), Heaters 4 The 2 Seaters (Warp Records)
Jameszoo & Metropole Orkest (conducted by Jules Buckley), (flake), Melkweg (Brainfeeder)
"Blue" Gene Tyranny, Next Time Might Be Your Time, Out Of The Blue (Unseen Worlds)
Ken Vandermark & Terrie Ex, Fixed Lenght Pelican, Scaffolding (Terp Records)
Renaldo & The Loaf, Bali Whine, Songs For Swinging Larvae / Songs From The Surgery (Editions Mego)
Kelly Moran, Love Birds, Night Birds, Devil-Birds, Origin (Warp Records)
Ornament & Verbrechen, Surety, Tapetopia 001 (Play Loud! Productions)
9T Antiope & Siavash Amini, Blue As In Bleeding, Harmistice (Hallow Ground)
Iain Chambers, The Eccentric Press, The Eccentric Press (Persistence Of Sound)
Pangea
Pangea è un continuum spazio-musicale, una serie di derive psicogeografiche musicali in costante mutazione, le cui traiettorie ed excursus vengono di volta in volta determinati dalla collocazione delle tessere del puzzle che ne compongono il percorso. A Pangea piace ricreare ambienti sonori stranianti ed inviare spedizioni di esploratori trainati da cani da slitta da un capo all'altro dell'orbe terracqueo. Pangea è suono che puoi seguire con gli occhi e per questo crede molto nelle nuove geografie. Pangea adora giocare soprattutto con le novità discografiche, poiché nella sua più intima essenza vi è un inappagabile anelito di futuro, di altrove e di inaudito, ma non disdegna incursioni e retrospezioni nei meandri più reconditi della Storia. Pangea è un programma radiofonico che va in onda in diretta ogni martedì sera, dalle 21.00 alle 22.30, sulle frequenze di
Radio Città del Capo
.