MASS INFECTION, For I Am Genocide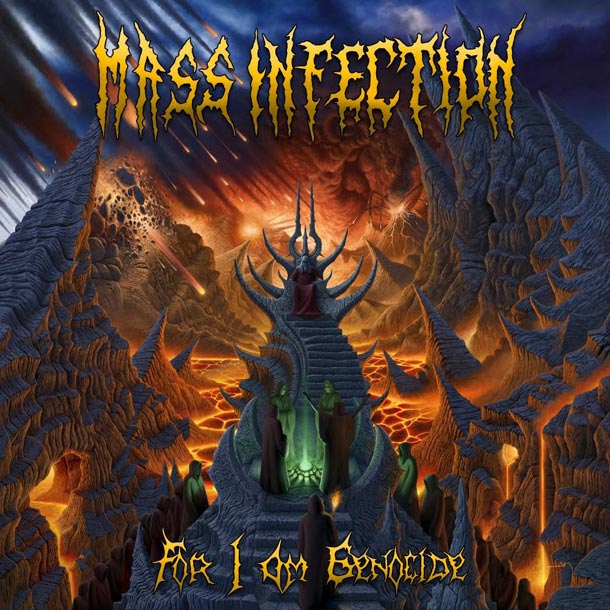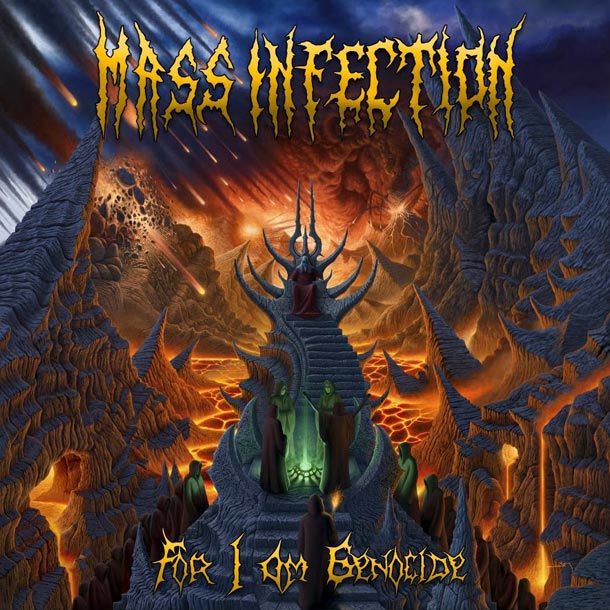 The Age Of Recreation del 2009, successore dell'esordio Atonement For Iniquity del 2007, ha aperto più porte ai greci Mass Infection. Parliamo infatti di un album più maturo, che all'epoca ha ottenuto la distribuzione di Sevared Records e che nel 2013 è stato ristampato da Comatose, la stessa che oggi pubblica anche questo For I Am Genocide.
For I Am Genocide potrebbe entrare di diritto nelle playlist di genere: un brutal death al cardiopalma che si tuffa senza ritegno nei Morbid Angel di Heretic, nei Monstrosity di In Dark Purity e negli ultimi Hate Eternal. Il risultato finale ci induce quasi a pensare a una rip-off band, che però fa egregiamente il suo sporco lavoro di plagio. Sette i brani inediti, più due ri-registrati per l'occasione, in origine composti per Split Torso Trauma (uscita Comatose condivisa tra Mass Infection, Antropofagus e altri tre gruppi). Dispiace sottolineare il prevalere di sensazioni déjà vu, per un disco che avrebbe dovuto rappresentare una svolta a cinque anni dal predecessore. Nonostante ciò, gli aficionados non se lo faranno certo sfuggire.
Tracklist
01. Praised by All the Entities
02. The Scourge of Living Forms
03. Hierarchy of the Highest Abomination
04. Beholding the Throne
05. Unearthly Legion
06. Maelstrom of Endless Suffering
07. Beyond Perpetuation
08. Nihilism Reigns
09. The Genocide Revealed