HYPERWÜLFF, Volume One: Erion Speaks [+ full album stream]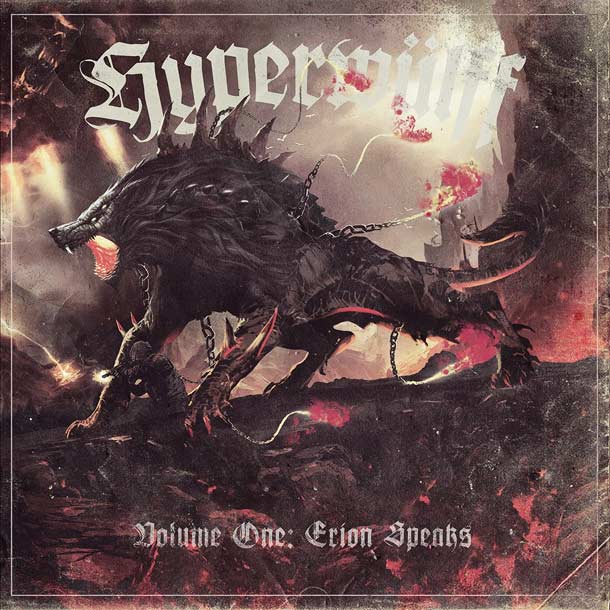 Quello degli Hyperwülff è un progetto su cui abbiamo scommesso senza avere dubbi. Seguendo il loro percorso fin dagli inizi, eravamo decisamente curiosi di ascoltare questo primo album: la demo uscita circa un anno fa presentava infatti dei pezzi molto solidi nonostante risultasse provvisoria sotto certi aspetti tecnici (il master qua è firmato James Plotkin), ed era in buona sostanza un gustoso esempio di sludge metal nostrano impreziosito da infiltrazioni doom e accenni stoner, che ora si scopre ancora più sviluppato nei suoi dettagli. Fin dai primi minuti vengono raggiunte temperature importanti tra le bordate di "Hyperwülff" e i riff travolgenti di "Robogoat", brani che fanno subito presa nella loro graffiante immediatezza, mentre in episodi come "20 Pillar" il duo si dimostra capace di abbracciare atmosfere di maggior respiro, donando ulteriore profondità a un disco – come s'accennava – già non privo di sfumature. In quegli stessi momenti emerge un profilo più espanso, che in linea con l'elaborato concept di base aggiunge un poco di psichedelia spaziale a certi suoi connotati, passando ad esempio da situazioni feroci a qualcosa di più etereo che meglio si interlaccia agli scorrevoli flussi sonori, e senza nulla togliere alla densità della proposta. Grazie a questi sforzi Volume One: Erion Speaks riesce ad assumere una forma coinvolgente che funziona molto bene nel suo insieme, efficacissima pure quando viene restituita in sede live (come abbiamo avuto modo di constatare in più d'una occasione).
Elegante e corposo nei suoi trentacinque minuti di durata, questo lavoro non si farà dimenticare presto.
The New Noise vi offre per un periodo limitato lo streaming completo del disco (che poi verrà pubblicato su Bandcamp), in uscita il 14 maggio per le etichette Fallo Dischi, Martire, Icore Produzioni, Deathcrush, Taxi Driver Records e Shove Records. Qui presentiamo anche il preorder, comprensivo di offerta speciale cd + maglietta in edizione limitata.
All Hail The Hyperwülff!