THE FLAMING LIPS, The Terror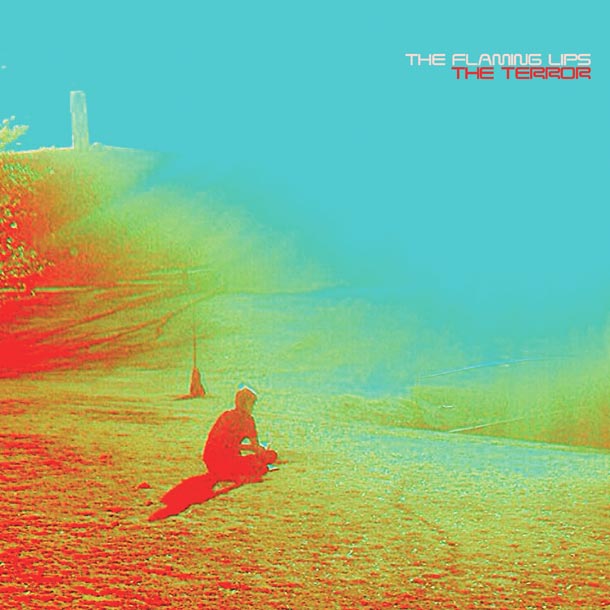 Robottoni dotati di cannoni al neon calpestano cadaveri di koala vampiri, che ridono mentre vengono smembrati. A est si scorge un albero che cresce di miliardi di chilometri a ogni secondo, raggiungendo divinità su divinità che, incazzate per il disturbo, rovesciano su ogni mondo lacrime di spazzatura cosmica. In uno studio, da qualche parte sul pianeta Terra, Wayne e compagni riescono a captare le emozioni di chi si ritrova a guardare tutto questo sui propri tablet e le convertono in una musica capace di alimentare per eoni milioni di soli stroboscopici. Quanti dischi hanno pubblicato i Flaming Lips? Non me lo ricordo. Ora, The Terror si è concluso e ha spazzato via tanti dischi ascoltati negli scorsi anni con sapido valore retroattivo. Coyne dixit: Perché avremmo realizzato questa musica che è The Terror, questo disco così afflitto e disturbante? Non voglio davvero sapere la risposta: che noi siamo senza speranza, noi siamo disturbati e, penso, accettiamo che alcune cose siano senza speranza…o che la lasciamo morire da qualche parte in modo tale che inizi a vivere in un'altra? Forse questo è l'inizio della risposta. Vogliamo – o volevamo – credere che senza amore spariremmo, che l'amore, in qualche modo, ci salva, che, sì, se sentiamo l'amore, lo diamo e lo conosciamo, siamo davvero vivi e se non c'è amore, allora non c'è vita. The Terror è questo, adesso lo sappiamo: anche senza amore, la vita va avanti… andiamo semplicemente avanti… senza nessuna, pietosa, uccisione.
Terrorizzato d'amo(ri)re.
Tracklist
01. Look…The Sun Is Rising
02. Be Free, A Way
03. Try To Explain
04. You Lust
05. The Terror
06. You Are Alone
07. Butterfly, How Long It Takes To Die
08. Turning Violent
09. Always There…In Our Hearts
10. Sun Blows Up Today (digital-only bonus track)