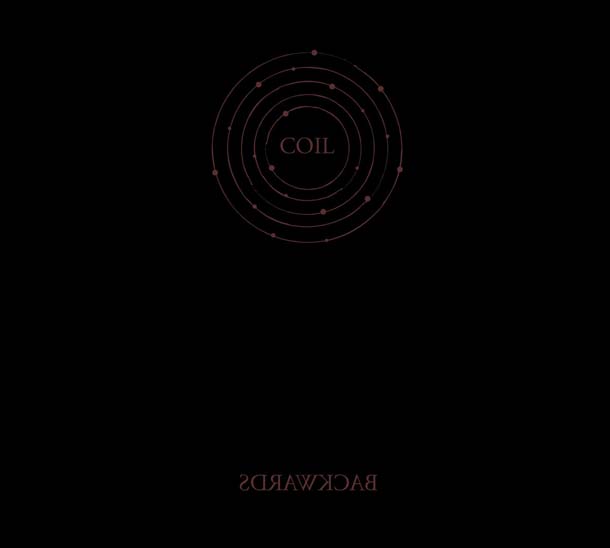 The lost album created in the Nothing Studios
Non si può che tornare indietro con questa band, ormai consegnata alla Storia come una delle entità più interessanti del panorama experimental-pop del Secondo Dopoguerra del secolo scorso. Backwards prende la sua forma definitiva solo adesso, dopo le dipartite di Jhonn Balance e Peter "Sleazy" Christopherson, ma lunga e complessa è la sua vicenda: è uscito dapprima nel 2007 per la Important Records, in accoppiata con la versione americana del canto del cigno dei Coil, cioè The Ape Of Naples; successivamente, nel 2008, è stato messo sul mercato in solitaria e in versione remix, a nome The New Backwards, dalla Threshold House di Christopherson. Ora questo nuovo ritorno, grazie all'impegno di Danny Hyde, già sodale della band londinese, che ridà vita a questo disco che praticamente faceva da "ponte" tra Love's Secret Domain e la serie Musick To Play In The Dark. Pubblica tutto Cold Spring, che da tempo, oltre a occuparsi di artisti in attività, recupera il passato della scena industrial e post-industrial inglese, e non solo.
Le sessioni di Backwards furono effettuate nei famigerati Nothing Studios di Trent Reznor a New Orleans: era l'epoca d'oro per i Nine Inch Nails, si parla del periodo che va da Pretty Hate Machine a The Downward Spiral, e Reznor aveva coinvolto in alcuni suoi progetti Christopherson e Balance, dei quali era ed è grande ammiratore. Nonostante siano passati più di vent'anni dalla prima gestazione, questi brani tornano a splendere di "luce nera", nel modo in cui solo un disco dei Coil può fare. Come per tutte le loro uscite, c'è il solito arguto rimestare tra i detriti del pop e dell'elettronica, col fare sicuro di chi non ha niente da perdere – le intermittenze dell'angosciosa "Fire Of The Green Dragon", il crooning disperato di "CopaCaballa" – ed è platealmente "nudo" anche davanti a chi lo ascolta, le parole crude della title-track, o l'exotica livida di "Paint Me As A Dead Soul", ma non mancano puntate verso una forma ibrida, e poco addomesticabile va da sé, di un qualcosa che sta a cavallo tra ambient (la desolata "A Cold Cell") e istanze industrial, la misteriosa e aliena – quelle svisate in odore di sci-fi – "Nature Is A Language – The Test", forse la migliore del lotto. Giusto la più dance "Heaven's Blade" pare un minimo ripetitiva, ma il resto delle tracce rimane comunque di considerevole fattura, soprattutto espressione di un mai del tutto domato malessere interiore – l'intera gestazione dell'operazione lo lascia intendere – che ha fatto di quello inglese uno dei gruppi più incredibili che abbia ascoltato sino ad ora.
Tracklist
01. Intro
02. Backwards
03. Amber Rain
04. Fire Of The Green Dragon
05. Be Careful What You Wish For
06. Nature Is A Language – The Test
07. Heaven's Blade
08. CopaCaballa
09. Paint Me As A Dead Soul
10. AYOR (It's In My Blood)
11. A Cold Cell
12. Fire Of The Mind