ANATOMY, Dead Man And A Skeleton Stag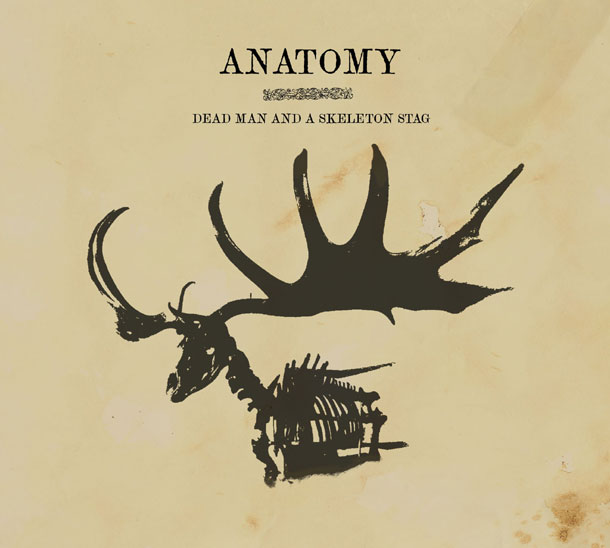 Deison è stato nei Meathead, ha co-fondato Final Muzik e ha collaborato con una pletora di artisti di area ambient, noise, industrial e sperimentale (Marhaug, KK Null), come si vede anche da Night Sessions (2011), nel quale compaiono Teho Teardo (erano assieme nei Meathead), Scanner, Under The Snow e pure Testing Vault, che ha un disco sul catalogo Final Muzik. È con lui che Deison forma Anatomy, un progetto che – leggiamo – ha dato vita a Dead Man And A Skeleton Stag in una settimana di sessioni d'improvvisazione, non rimaneggiate in seguito. Forse è per questo che viene da collegare il disco agli albori dei generi suonati dai due, vista l'immediatezza dell'insieme, anche se – buon segno – non vengono in mente riferimenti precisi. Deison ci mette drone e loop: il suo lavoro è ora profondo ora ipnotico e alcune sequenze sono davvero taglienti e invasive come la cura di una malattia grave. Testing Vault cammina su questo terreno e interviene con violino (sofferente e quasi in contrasto con la ripetitività asettica dell'altro), voci (compresa la sua) e rumori disturbanti, oltre che con le tablas, purtroppo non ben amalgamate col resto. Forse c'era da sfrondare ancora qualcosa, dovendo trovare difetti a un album che in generale ha il suo perché.
P.S.: Ormav e Vam Ro della tracklist devono essere anagrammi di Varmo, paese friulano che non vi verrà voglia di visitare.