Killing Joke e altri 11 confermati per il Reverence Festival Valada
Come già capitato, attiviamo una partnership con un festival estero che ci piace. E, come in passato, fra qualche tempo avremo dei contest a riguardo.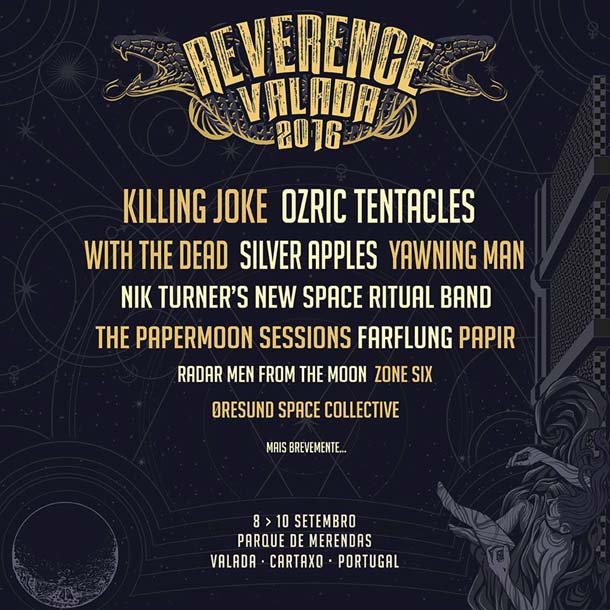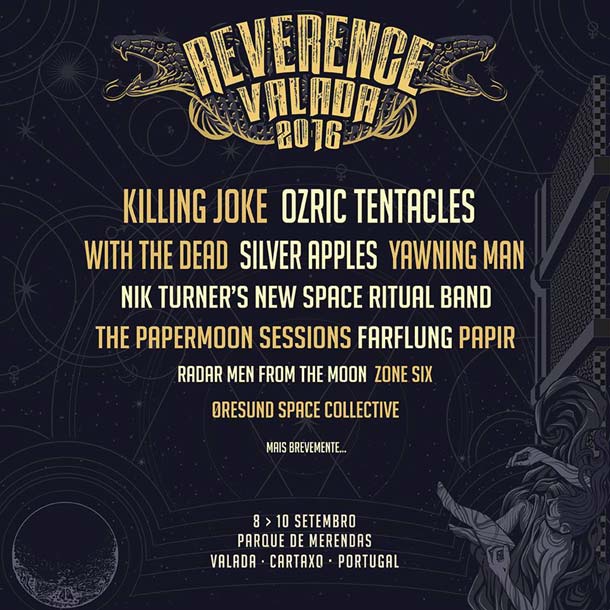 Dall'8 al 10 settembre, subito fuori Lisbona ci sarà la terza edizione del più grosso festival di musica heavy, indie e psichedelica portoghese, con i Killing Joke in veste di headliner.
Annunciati anche gli psych-space rockers Ozric Tentacles, la all star doom band With The Dead (Lee Dorrian, Mark Greening e Tim Bagshaw, quindi Cathedral ed Electric Wizard) e i fondatori del desert rock Yawning Man.
Inoltre ci saranno i pionieri Silver Apples e gli Space Ritual di Nik Turner (Hawkwind).
REVERENCE FESTIVAL 2016
8-10 settembre – Cartaxo, Portogallo
KILLING JOKE
OZRIC TENTACLES
WITH THE DEAD
SILVER APPLES
YAWNING MAN
SPACE RITUAL
THE PAPERMOON SESSIONS
FARFLUNG
PAPIR
RADAR MEN FROM THE MOON
ZONE SIX
ØRESUND SPACE COLLECTIVE
Il festival si tiene a Cartaxo (pià precisamente al Parque de Merendas della frazione di Valada), a 50 chilometri da Lisbona. Sul suo palco, nelle precedenti due edizioni, hanno suonato gruppi come Sleep, Hawkwind, Amon Düll II, The Black Angels, Electric Wizard e Graveyard.