BLACK OATH, To Below And Beyond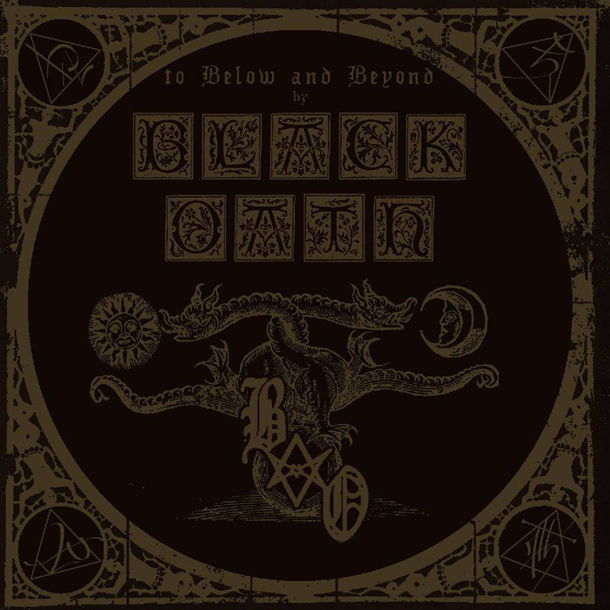 Non è un mistero che i lombardi Black Oath stiano diventando un nome sempre più grande nel loro genere a livello internazionale, con tre ep, due split (con Anguish e Tetramorphe Impure) e soprattutto due full length più che notevoli a precedere questo To Below And Beyond. Non hanno mai avuto grandi problemi a distinguersi dalla massa: doom metal debitore da un lato della parte più heavy legata al genere, con Candlemass, Solitude Aeternus e Soltice come rimandi più evidenti, dall'altro figlio di una certa tradizione italiana (Black Hole, Paul Chain, Zess, Malombra, filone di nicchia in patria ma incredibilmente apprezzato all'estero). Mentre i primi due dischi, The Third Aeon e Ov Qliphoth And Darkness, erano usciti per I Hate Records (in cd) e Horror Records (in lp), questa volta la band ha optato per la connazionale Terror From Hell, che si occupa del vinile, per la ceca Doomentia, che pubblica il cd, e infine per Equinox Records, che stampa un'edizione limitata in cassetta.
To Below And Beyond è un momento di svolta: sebbene le influenze siano rimaste le stesse, la composizione dei brani è più ricca e variegata e la componente melodica ha un peso maggiore. Il sound è sempre più personale e curato: la produzione finora è quella più riuscita, ogni strumento viene reso al meglio e le armonie risuonano come non mai. Con ottimi brani come il singolo "Wicked Queen", "Mysterion", "Flesh To Gold", "I Am Athanor" e il semi-strumentale "Sermon Through Fire", i 55 minuti del disco scorrono facilmente. I testi, infine, sempre imperniati sul mondo dell'occulto, questa volta si concentrano più su temi come l'alchimia e il misticismo.
To Below And Beyond è senz'ombra di dubbio il lavoro più bello e riuscito dei Black Oath. Si dice che il terzo album rappresenti per tutti l'occasione di dimostrare carattere e maturità. Se è vero, qui è stata sfruttata, visto che – nonostante The Third Aeon e Ov Qliphoth And Darkness siano validi e con ottimi pezzi – questo nuovo capitolo valorizza ancora di più le atmosfere buie tessute dalla band e la sua inclinazione verso la melodia che, ancor prima di arrivare ai Candlemass, passa inevitabilmente per i maestri del metal classico come Iron Maiden e Mercyful Fate.
Un'ottima prova per i Black Oath, che tengono alta in un tutto il mondo la bandiera del nostro dark sound.