THE WHITE MEGA GIANT, Antimacchina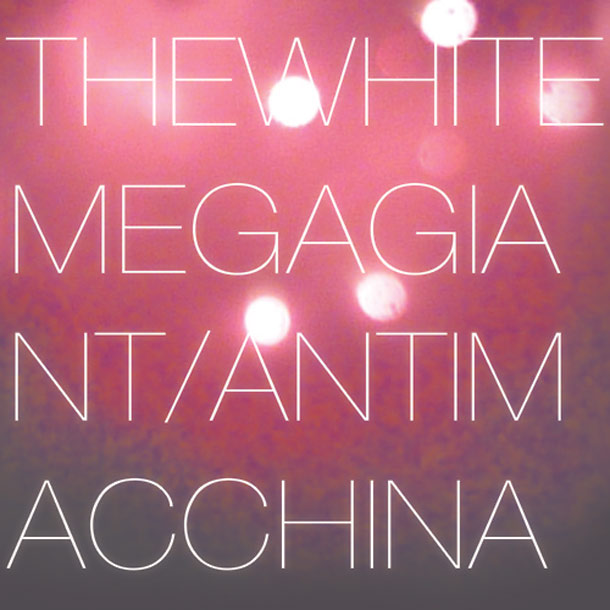 The White Mega Giant è un trio strumentale padovano e Antimacchina è il suo primo disco.
Si tratta di un album nato sul palco prima che in studio: questo si riflette nel modo in cui viene costruito, cioè con un insieme di flussi sonori ininterrotti che si alternano tra momenti minimali e qualcosa di più denso. In apertura troviamo "Mururoa", brillante mosaico che ricalca a grandi linee i connotati tipici del genere, senza comunque sprofondare nella monotonia che affligge buona parte dei gruppi che vogliono suonare post-rock. Segue poi "Polaris", uno di quei brani costruiti per dare enfasi al crescendo centrale, che rimane poi vigoroso per tutta la sua durata. "Katrina" ha un'apertura forse troppo forzata, ma dopo qualche minuto si ferma e riparte con un ritmo più ragionato, focalizzato sul dialogo tra batteria e basso, per poi chiudersi con un accumulo di effetti che ci mostra al suo meglio il lato melodico della band. "Cygni" cerca di rendere il tutto un po' più colorato, mentre la traccia conclusiva, quella che dà il titolo al disco, si distingue per il suo tono intimo e minimale, che va poi a ricollegarsi vagamente al primo brano. Nel complesso Antimacchina è un album costituito dai soliti elementi noti del post-rock: atmosfera rarefatta, melodie eteree, suoni vivaci, un generale senso di sospensione. Niente che non si sia già sentito, ma questo non significa che i The White Mega Giant non possano essere apprezzati per un lavoro che tutto sommato risulta alquanto godibile.