Riceviamo e pubblichiamo.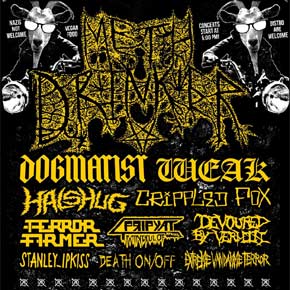 Sabato 6 giugno, ore 20, Freakout Club a Bologna. Meth Drinker (Nuova Zelanda) Halshug (Danimarca) Dogmatist (Danimarca) Weak (Danimarca) Crippled Fox (Ungheria) Extreme Vandamme Terror (Italia) Terro...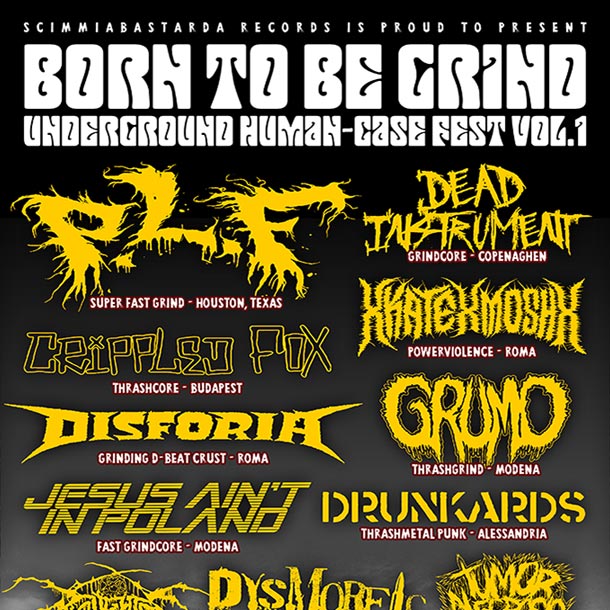 Riceviamo e pubblichiamo. ScimmiaBastarda Records presenta: BORN TO BE GRIND FEST Vol. 1! Undici gruppi: otto provenienti da quasi tutta Italia + tre importanti ospiti stranieri (Stati Uniti, Danimarc...