polaroid – un blog alla radio / S20E37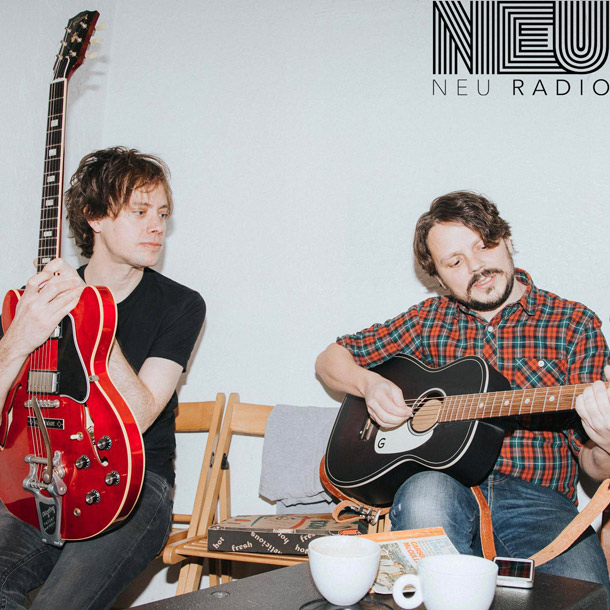 "It's time that I moved on / it's gone on long enough now", cantano i cari vecchi Boy Least Likely To nella canzone di apertura stasera. Non negatelo: chissà quante volte avrete ripetuto le stesse parole pure voi, ascoltando questo vecchio podcast. Se per caso rimarrete ancora sintonizzati, almeno per questa volta, vi aspetta una nuova puntata di "polaroid – un blog alla radio", la trasmissione in onda ogni settimana da Bologna, sulle frequenze di NEU Radio, con la consueta ora di novità indiepop e indie rock, senza tralasciare gli inevitabili brindisi, in compagnia di Enzo Baruffaldi.
Buon ascolto!
Playlist
The Boy Least Likely To – Things Are Looking Up
Lunar Vacation – Shrug
Massage – At The End Of The World
Jane And John – Here At Last
Altre di B – 9-5er
Fortitude Valley – Cassini
Illuminati Hotties – Pool Hopping
MNNQNS – All I Need Is You Tonight
Tennis System – Autophobia (feat. Chadwick Johnson)
Bnny – Time Walk
Quando Tutto Diventò Blu – Male / Bene (Feat. Ilariuni)
polaroid
polaroid – un blog alla radio nasce a Bologna nel 2001, sulle frequenze della storica Radio Città103, passa quasi tre lustri su Radio Città del Capo e finalmente approda a
NEU
nel settembre 2018. Il titolo del programma non c'entra quasi nulla con la fotografia: è un omaggio tanto a "Memoria Polaroid" di Douglas Coupland, quanto alle "ink polaroids" dei Belle & Sebastian. Dentro ci trovate come sempre un'oretta di novità discografiche indiepop e indie rock, un po' di amici al telefono, qualche live in studio, immancabili brindisi, arcobaleni e abbracci.
La voce della trasmissione è quella di Enzo Baruffaldi, che cura anche il blog musicale 
polaroid.blogspot.com
. È stato tra i fondatori dell'etichetta We Were Never Being Boring, ogni tanto si trova a fare dj-set di bizzarra Musica Per AperiTweevi (anche se il più delle volte, quelle canzoni, preferirebbe essere giù in pista a ballarle), ama l'indiepop e i giri a banco.