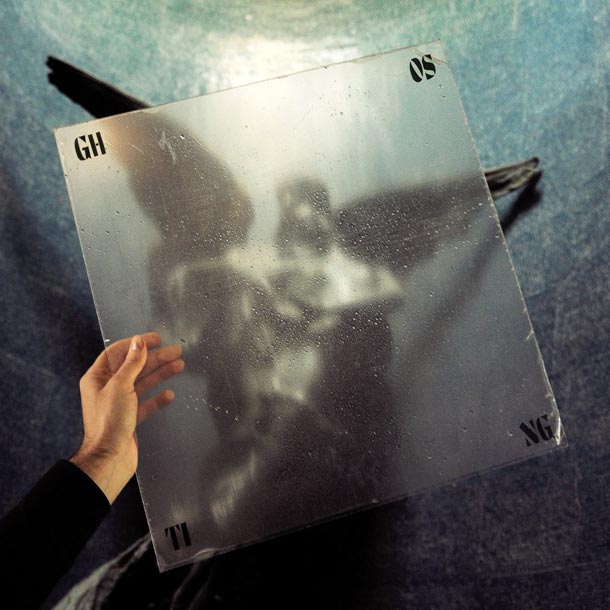 Ascolta la puntata (listen on Mixcloud).
Playlist
GIOVANNI DI DOMENICO, Part I, ISASOLO! (Canti Magnetici)
HOJO+KRAFT, The Hours Descend, V. A. Fieldwave Vol. 1 (Nonclassical)
INAUD1BL3, Zahlenspiele, Zahlenspiele E.P. (Farmersmanual)
T.U., Imaginary Landscape N° 2, Rite (False Industries)
JANA IRMERT, It's Happening, Cusp (Fabrique Records)
STROMBOLI, Sins, Ghosting (Oltrarno Recordings)
SPECIAL REQUEST, Spectral Frequency, Zero Fucks
SQUAREPUSHER, Nervelevers, Be Up A Hello (Warp)
LORAINE JAMES, Chapter 0 (w/Shapednoise), New Year's Substitution 2
CLAUDIO F. BARONI, KAO (the Face), The Body Imitates The Landscape (Unsounds)
LEE RANALDO & RAUL REFREE, Light Years Out, Names Of North End Women (Mute/PIAS)
STEIN URHEIM, Sound, Downhill Uplift (Hubro)
GIL SCOTT-HERON, MAKAYA McCRAVEN, Where Did The Night Go, We're New Again (XL)
TOWER JAZZ COMPOSERS ORCHESTRA, Provvisorio, Tower Jazz Composers Orchestra (Over Studio Records)
ROBERT HAIGH, Ghosts Of Blacker Dyke, Black Sarabande (Unseen Worlds)
CELER, Nothing Will Change, Future Predictions (Two Acorns)
Pangea
Pangea è un continuum spazio-musicale, una serie di derive psicogeografiche musicali in costante mutazione, le cui traiettorie ed excursus vengono di volta in volta determinati dalla collocazione delle tessere del puzzle che ne compongono il percorso. A Pangea piace ricreare ambienti sonori stranianti ed inviare spedizioni di esploratori trainati da cani da slitta da un capo all'altro dell'orbe terracqueo. Pangea è suono che puoi seguire con gli occhi e per questo crede molto nelle nuove geografie. Pangea adora giocare soprattutto con le novità discografiche, poiché nella sua più intima essenza vi è un inappagabile anelito di futuro, di altrove e di inaudito, ma non disdegna incursioni e retrospezioni nei meandri più reconditi della Storia. Pangea è un programma radiofonico ideato e condotto da Alarico Mantovani. Pangea nasce come programma radiofonico di Radio Città del Capo nel 2014. Va in onda in diretta ogni martedì sera alle ore 21:00 fino al dicembre del 2019, momento in cui la redazione della radio si disgrega definitivamente.
Attualmente Pangea viene trasmessa in streaming su Mixcloud
.