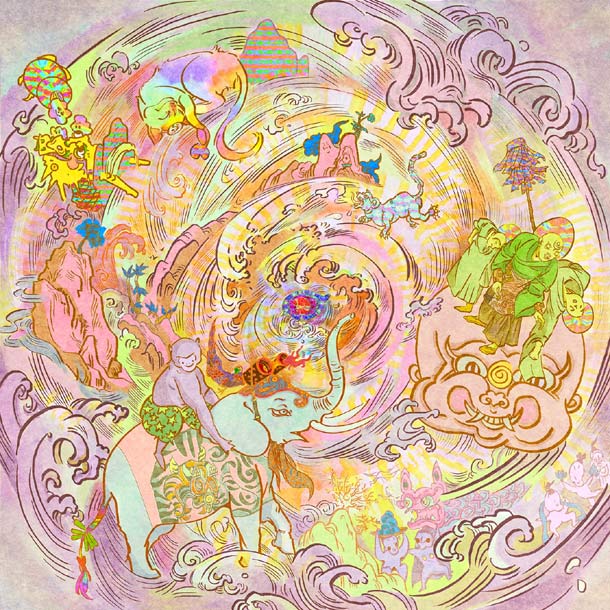 Ascolta la puntata (listen on Mixcloud).
Playlist
Sandro Perri, Floriana, Soft Landing (Constellation)
Boards Of Canada, XYZ, WXAXRXP Sessions (Warp)
Teebs, Studie (feat. Panda Bear), Anicca (Brainfeeder)
The Cinematic Orchestra, To Believe (feat. Moses Sumney) Anthony Naples Remix, Wait For Now (Ninja Tune)
Romare, Gone, Gone/Danger (Ninja Tune)
Daedelus, Veldt, The Bittereinders (Brainfeeder)
Felix Lee, Like A Stain, Inna Daze (Planet Mu)
TNGHT, Serpent (Warp)
Guzz, Walking In a Boundless Dream, Walking In a Boundless Dream (self release)
Yves Tumor, Applaud (feat. Hirakish & Napolian) (Warp)
Vivien Le Fay, Ecolalia, Ecolalia (Boring Machines)
Fly Pan Am, Bleeding Decay, C'est ca (Constellation)
Trupa Trupa, Remainder, Of The Sun (Glitterbeat)
Girl Band, Salmon Of Knowledge, The Talkies (Rough Trade)
Richard Dawson, Two Halves, 2020 (Weird World / Domino)
Širom, Same As The One She Hardly Remembered, A Universe That Roasts Blossoms For a Horse (Glitterbeat / tak:til)
Feldermelder, Tall Rise, Tall Rise (-OUS)
Pangea
Pangea è un continuum spazio-musicale, una serie di derive psicogeografiche musicali in costante mutazione, le cui traiettorie ed excursus vengono di volta in volta determinati dalla collocazione delle tessere del puzzle che ne compongono il percorso. A Pangea piace ricreare ambienti sonori stranianti ed inviare spedizioni di esploratori trainati da cani da slitta da un capo all'altro dell'orbe terracqueo. Pangea è suono che puoi seguire con gli occhi e per questo crede molto nelle nuove geografie. Pangea adora giocare soprattutto con le novità discografiche, poiché nella sua più intima essenza vi è un inappagabile anelito di futuro, di altrove e di inaudito, ma non disdegna incursioni e retrospezioni nei meandri più reconditi della Storia. Pangea è un programma radiofonico che va in onda in diretta ogni martedì sera, dalle 21.00 alle 22.30, sulle frequenze di
Radio Città del Capo
.